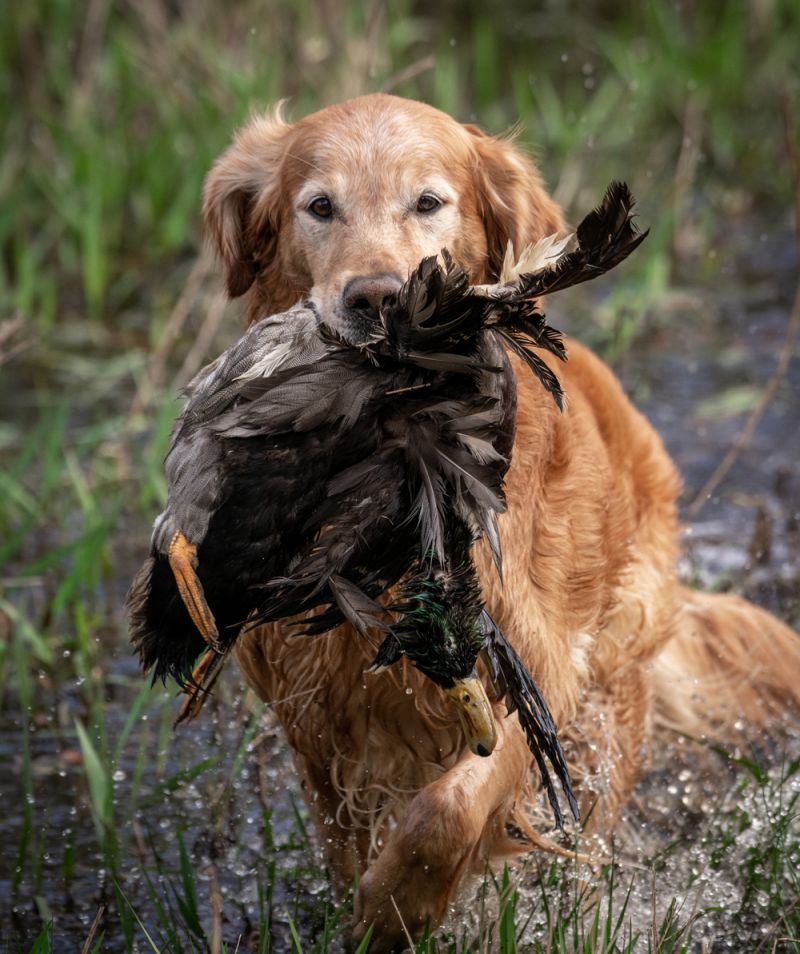 We recently heard from Eli's owners and this is what they had to say about thier wonderful boy.
I wanted to share with you that Eli (son of TNT's Boomer) earned his MH Title.  It has been a great journey.     Attached are some pictures.  I think he is his father's son….   We call him "Mr Handsome".  I hope you enjoy them.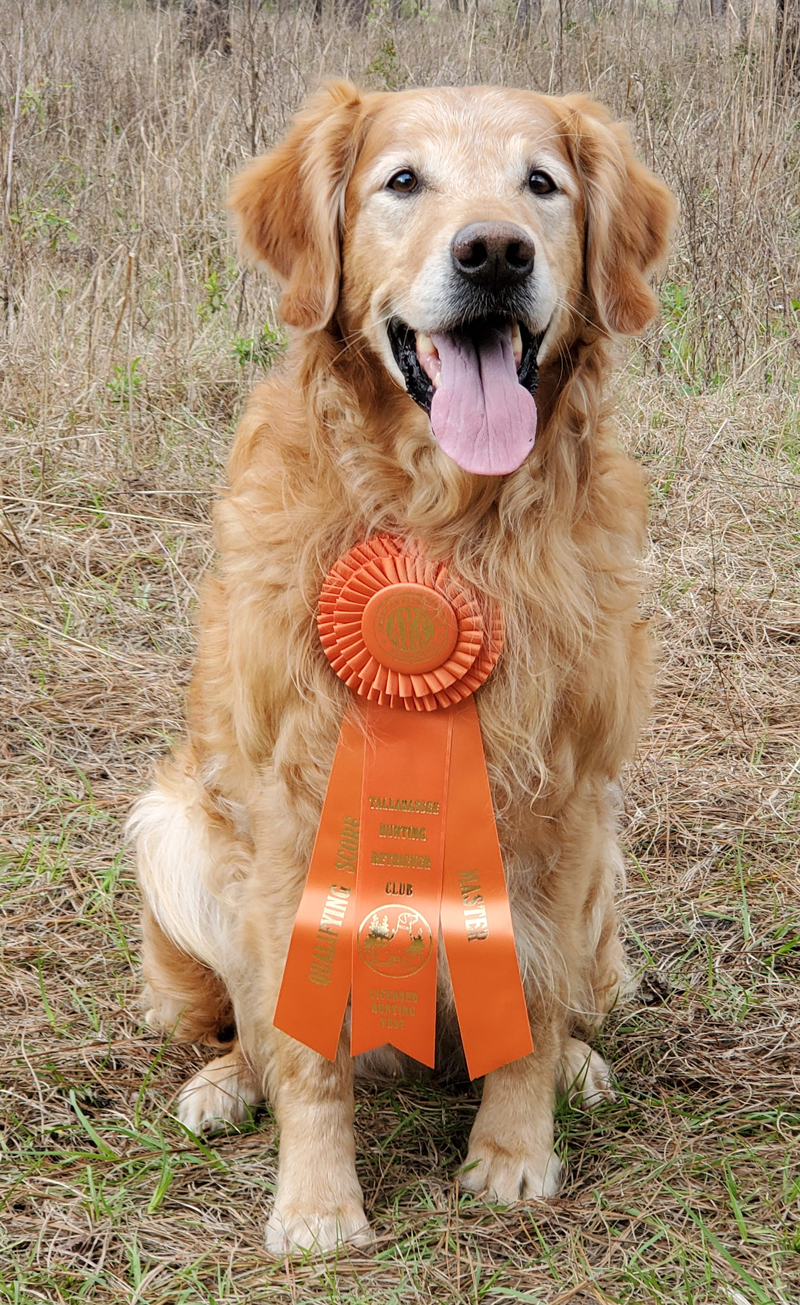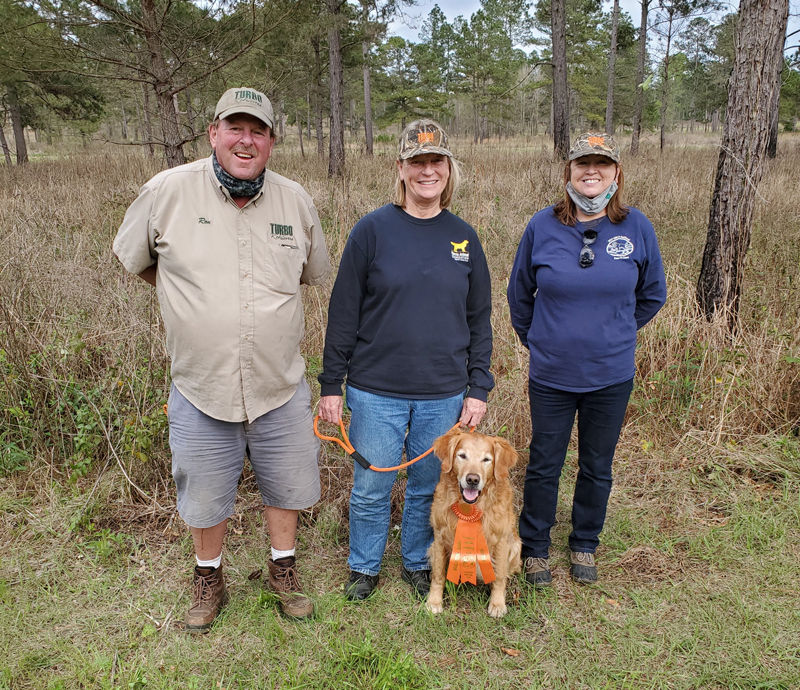 I have also included the write up that I submitted for GR News to share this accomplishment.  We have two litter mates Eli and his brother Doc.  I am still working with Doc.  He has his SH and agility titles.  He is sassy.  As the judges have said " we like that sassy boy".    They both love the work (hunt tests, agility, dock diving) and are so loving also.  Doc is my snuggle buddy.  We lost our 15 year old golden last year and Eli has missed him.  Thank you for our sweet and full of energy boys.  Life would be boring without them.
Turbo Explosion's Hide Your Heart Spitfire MH WCX OA OAJ CGC DM
Sire:    FC AFC FTCH AFTCH Can OTCH TNT's Explosion Am UD FDHF OS; Can FDHF OBHF 
Dam:   HRCH UH Turbo Steam'n Twilight Dragon CDX MH78 QA2 AD HTHF WCX CCA VCX OD
Whelped:  4/1/2012
Breeders:  Ron and Pat Rubrecht
Owners:    Julie and Larry Woods, Lexington, KY
Way to go "Eli"…. he earned his Master Hunter Title March 21, 2021.
I had a huge hole in my heart from losing our previous golden to lymphoma at 6 years old.  Then we found Eli and his brother Doc.  Yes, we didn't come home with just one!  We started with agility and soon got hooked on fieldwork.  He is my first Master Hunter!  We have had a wonderful journey together.  I will never forget the feeling when we walked off the line after nailing our triple on the third series.
Our story is a prime example of never giving up. No matter what obstacles got in our way, we would pick back up and continue on the path to getting his Master Hunter Title.  Thank you Eli for sticking with me throughout our stop and go career!  We are also fortunate to have the support of our mentors, breeders and friends along our way. Thank You!
Eli is a joy to run and my amazing teammate.  In addition to his hunt test titles (MH, WCX), he has titled in agility and dock diving.  He loves to play all the games.  He is a performance boy with a big heart.  Everyday is a new adventure and he always puts a smile on our face.  We are very proud of our boy!