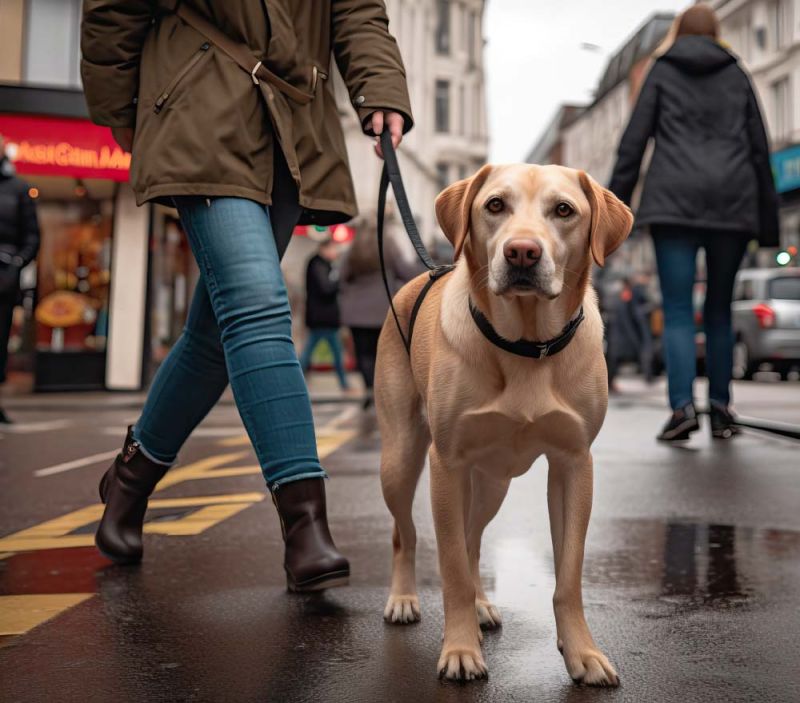 Canine Good Neighbour Class – Level 1
This course is for students that have already taken a foundation obedience course (such as puppy or super dog) and are looking to enhance their everyday life skills.  It is also a good preparation course for therapy dog work or as a transition to advanced challenges in our level 2 class.
Our class will cover all aspects of the Canine Good Neigbour test. By the end of the course, you and your canine companion will be familiar with and have practiced all parts of the test and be ready to enter a CGN near you. You do not have to take the CGN test to enroll in this course, you may take the class just to achieve a well-behaved & ready-for public outings pet.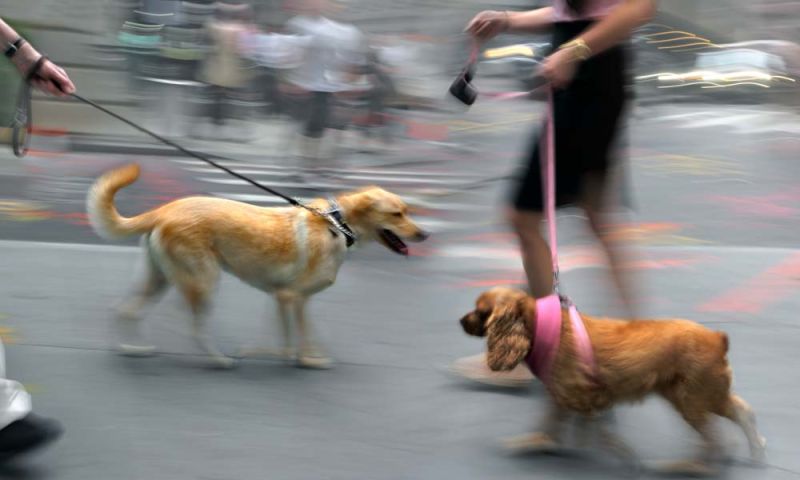 What is the Canine Good Neighbour Test?
The purpose of the Canine Good Neighbour Program test is to ensure that dogs are recognized as valuable members of the community, and are able to exhibit good manners at home, in public places, and in the presence of other dogs.
The Canine Good Neighbour Program is open to both purebred and mixed-breed dogs.  By promoting responsible dog ownership and highlighting the benefits of having a dog, the program also raises awareness within the community. The ultimate goal is to foster a positive relationship between dogs and their owners, as well as between dogs and the broader community. CGN tests are often offered a few times a year in your area (Check the CKC website for listings) if you want to take the test and you pass you will be provided with a certificate from the CKC.  This certificate is proof of your dog's training and may help with your dog visiting Senior's homes, hospitals, and towards various therapy dog work.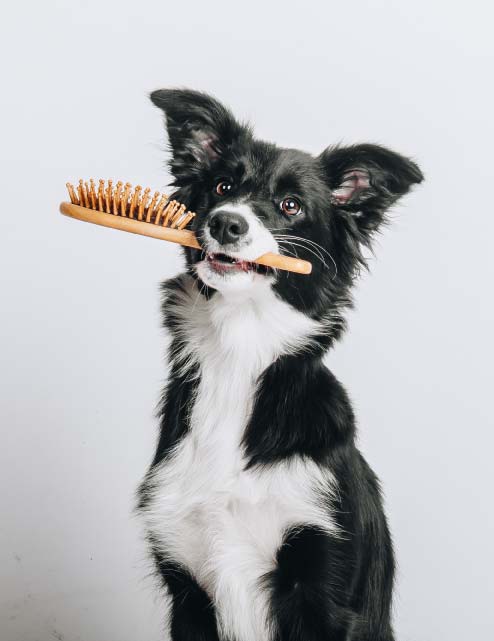 1. Accepting a Friendly Stranger
This test assesses a dog's ability to remain calm and controlled when approached by a friendly stranger. The goal is to determine whether the dog will allow the stranger to approach their owner/handler and greet them with a handshake, without exhibiting any aggressive or fearful behavior, lunging, or jumping on the stranger.
2. Politely Accepts Petting
The Sitting Politely for Petting test evaluates a dog's ability to sit still and remain calm while being petted by a friendly stranger. The evaluator will request permission to pet the dog and will then proceed to pet the dog on the head and shoulders to assess whether the dog remains calm while a stranger pets it.
3. Appearance and Grooming
This test will demonstrate the dog's willingness to be handled, groomed, and examined by a stranger.   The evaluator will lightly examine the ears, eyes, and front feet of the dog and will softly brush or comb it.
4. Out for a Walk
The goal of this test is to evaluate the dog's ability to walk on a loose leash (without pulling or straining) as well as the handler's ability to control the dog.
5. Walking Through a Crowd
This test simulates the real-life situation of walking in public places. The dog is expected to walk politely beside the handler and remain under control at all times.
6. Sit / Down on Command and Stay in Place (Long-Line)
In this test the dog is to sit and down on command and remain in place.  The handler will give the commands to sit and then to down. The handler will choose to put the dog in a sit or down and then will ask the dog to stay and will walk to the end of the long line, turn to face the dog and then return to the dog.
7. Come When Called (long-line)
This test evaluates the dog's ability to be left (in  a sit, stand or down position) and the called to come. The handler will leave the dog and move away 8 to 10 feet.  The dog should come quickly when called without wandering.
8. Praise / Interaction
The goal of this test is to see how quickly the dog can be easily calmed about being praised, petted or played with by the handler.   The handler will play with the dog for about 10 seconds and then will be asked to calm the dog.
9. Reaction to Passing Dog
This test evaluates the dog's ability to stay under control and be polite while in the presence of other dogs and handlers.  The test will make use of another dog / handler team.  Handlers and dogs will approach each other from opposite directions, stop, shake hands and then continue walking. The dogs should show no more than casual interest in the other dog (no pulling, barking, lunging etc).
10. Reactions to Distractions
The goal of this test is to evaluate the dog's confidence in the presence of common sights and sounds, such as the opening and closing of a door or umbrella, a person on crutches, a wheelchair, a person carrying a shopping bag or a piece of equipment.
11. Supervised Isolation
In this test the handler passes the leash to another person and goes out of sight of the dog for a period of 2 minutes.  The dog should be able to be left with another person for a short period without becoming unruly or unduly stressed.
12. Walking Through a Door or Gate
In this test the handler will demonstrate control of the dog while maneuvering through a door or gate. The handler may give the dog a command to sit and wait and go through the door and then call the dog through. If the opening is wide enough the dog and handler may proceed together.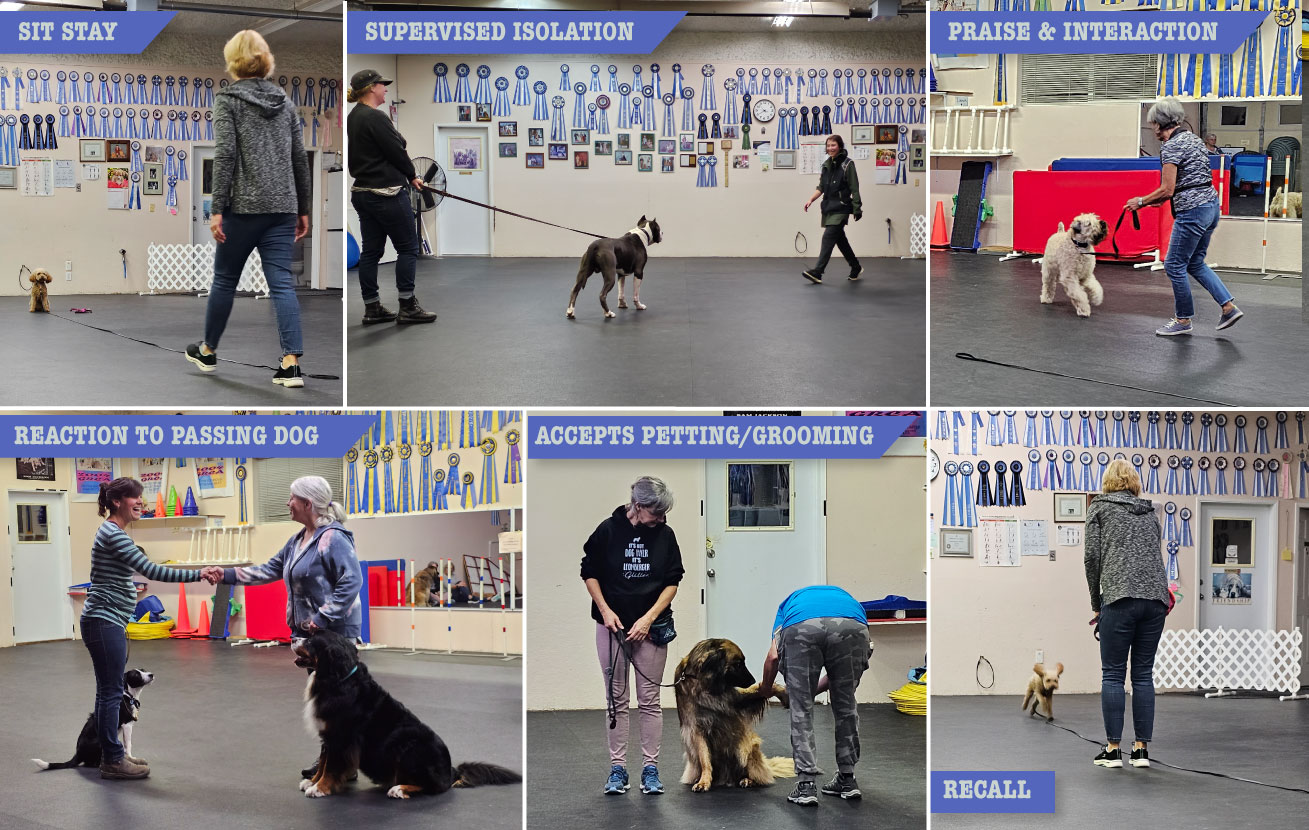 Canine Good Neighbour (CGN) Level 1 Class Info
Length:  5 week program, each class 1 hour in length(once a week for 5 weeks)
Price:  $215.00 plus GST
Prerequisite:  A Foundation Training class such as our Puppy Class or Super Dog class
Visit our Training F.A.Q.  for:  our refund policy, dog vaccination info,  what to do if you have to miss a class  etc.
Group classes are not appropriate for dogs that are overly fearful, anxious, or bark/lunge at other dogs or people.   We suggest you seek out private training to get this under control prior to a group class. We are not able to offer private training at TNT 
CGN Prep Class Schedule
| Instructor | Day | Time | Dates (start date in bold) |
| --- | --- | --- | --- |
| Jennifer Slauenwhite | Saturdays | 12:30 pm | Oct 28, Nov 4, 18, 25 & Dec 2 Note: No Class Nov 11, 2023 |
| Kelly Thorburn | Mondays | 6:15 pm | Oct 30, Nov 6, 13, 20 & 27, 2023 |
| Katrina Vavrovics | Sundays | 11:15 am | Nov 5, 19, 26, Dec 3 & 10, 2023 Note: No Class Nov 12, 2023 |
In Progress Classes
These classes are no longer open for registration.
We leave them posted so students can check dates and times.
| Instructor | Day | Time | Dates (start date in bold) |
| --- | --- | --- | --- |
| Kelly Thorburn | Saturdays | 10:00 am | Sep 9, 16, 23, 30 & Oct 14, 2023  Note: No Class Oct 7, 2023 |
| Kelly Thorburn | Mondays | 6:15 pm | Sep 11, 18, 25, Oct 2 & 16, 2023  Note: No Class Oct 9, 2023 |
| Kelly Thorburn | Mondays | 7:30 pm | Sep 11, 18, 25, Oct 2 & 16, 2023  Note: No Class Oct 9, 2023 |