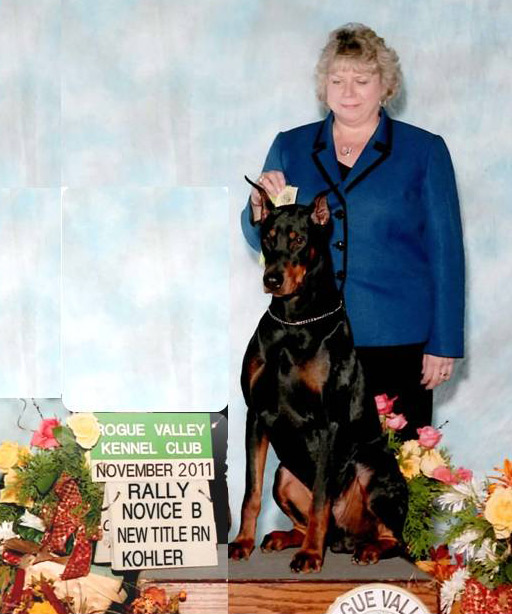 What a great time my dog and I are having with the instructor at TNT! I have been taking Rally classes for a number of sessions at TNT now.  I must say sessions are always motivating with lots of ideas on how to get great attitude on my dog and still get great results. After my first session I was able to go to the US and achieve my Rally Novice title! Going High Scoring Doberman in Class!
Classes are always focused with a set out agenda that is directed at what we need to learn but that also allows for advancement. She takes the time with each dog so that no one feels left out. She asks us what we want to learn, what our direction is and makes sure that she tailors her instructions to those desires.
If you want to get great Rally scores or even go on to competitive Obedience I would highly recommend the instructor!
Carol Hauta