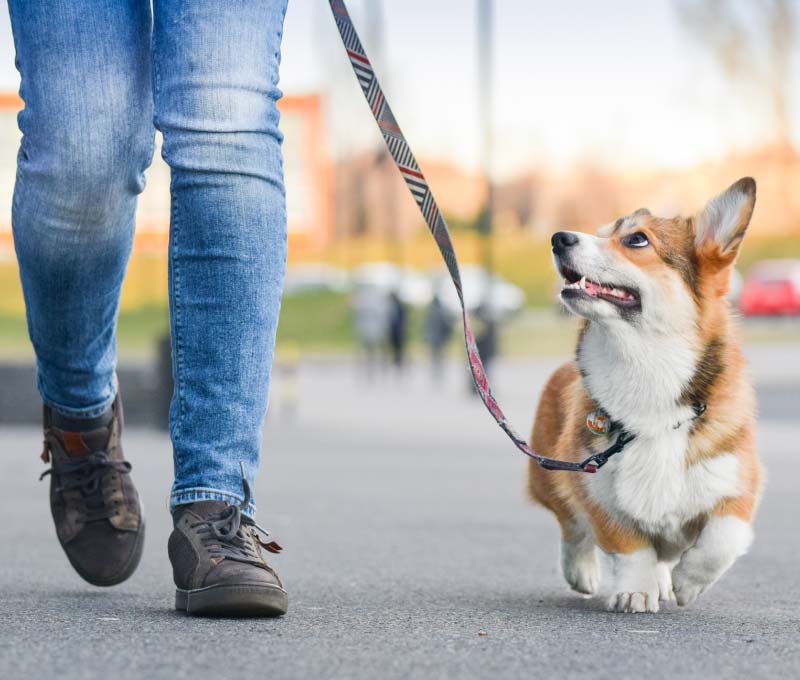 Canine Good Neighbour Level 2 Class
Welcome to our advanced class! In this course, we will build on the skills you learned in Canine Good Neighbour – Level 1 class and introduce you to new challenges. We understand that many of our students loved the CGN class, but felt that a 5-week set was not enough. At TNT, we value your feedback and have found a solution to meet your needs. Our "next level" class is designed to build upon and strengthen the foundation you have already established. Get ready to take your skills to the next level!
In our Advanced CGN class, we will cover essential skills to ensure your dog behaves appropriately in public ensuring his and the public's safety, as well as the etiquette and expectations of a well-behaved canine companion. Once you've completed this course, you'll be able to explore various activities with your canine companion, such as visiting hospitals and senior homes, dining at outdoor cafes, and even shopping together. Many stores now welcome well-behaved pets, including Michaels, Cabelas, Canadian Tire, pet stores, Winners, Atmosphere, and more.
Our positive reinforcement and games-based training foster a supportive and engaging learning environment for both dogs and humans.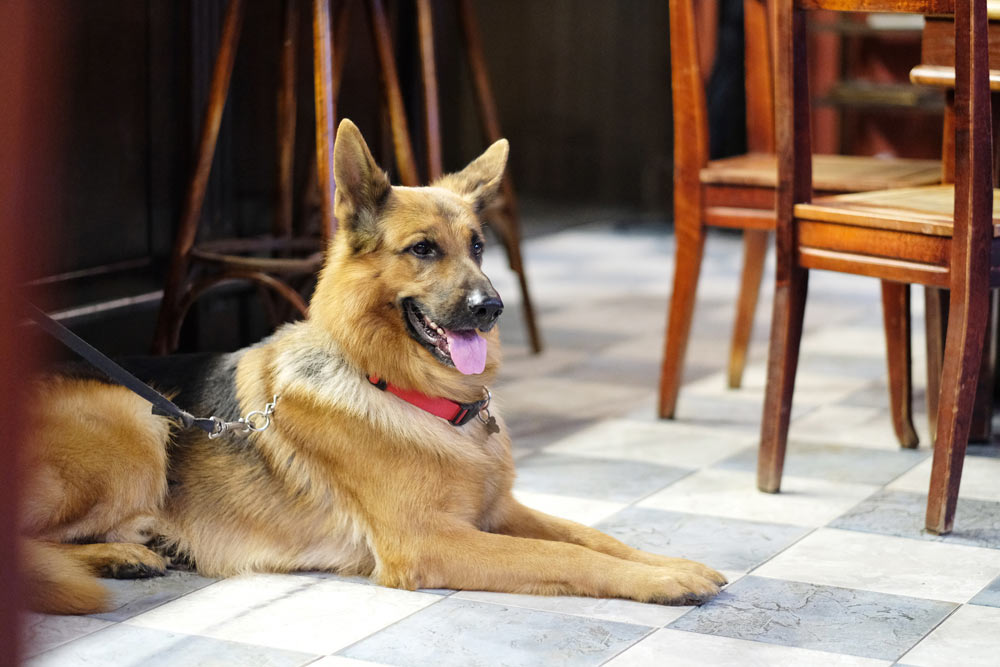 Canine Good Neighbour Level 2 Class Info:
Length:  5 week program, each class 1 hour in length(once a week for 5 weeks)
Price:  $215 plus GST
Max Dogs in Class: 6
Prerequisite:  a set of CGN classes or a CGN/CGC title or completion of our TNT Level 2 class
Visit our Training F.A.Q.  for:  our refund policy, dog vaccination info,  what to do if you have to miss a class etc.
Canine Good Neighbour Level 2 Class Schedule
Instructor
Day
Time
Dates (start date in bold)
Jennifer Slauenwhite
Saturday
2:00 pm
 Oct. 28, Nov. 4, 18, 25 & Dec. 2 (No Class Nov. 11)
Kelly Thorburn
Mondays
7:30 pm
Oct 30, Nov 6, 13, 20 & 27, 2023
Meet Your Instructor – Jennifer Slauenwhite BHSc, RMT, VAC
Jennifer is a new R+ Service Dog Instructor serving the Fraser Valley in BC. She has six years of service and obedience training experience.
She has six years of combined service and obedience training experience including:
2 years of Foundation Obedience and Intro To Scent Work – Obedience Unleashed/Assistance Service Dogs BC – Andy Krzus
4 years of training at TNT from Graduate Class to Open/Utility level Competition Obedience
TNT Instructor Training 2021
Service Dog Training – Service Dog Training Institute with Donna Hill
Agility (recreationally) High Run Dog Sports
Dock Diving (recreationally) Hydopaws & K9 Pool School
Swimming (recreationally) Hydropaws
Jennifer and Apollo are a self-trained BC-Certified Service Dog Team. Jennifer is enthusiastic about sharing her knowledge and experience and supporting other service dog teams in their training journeys.
Jennifer has almost two decades of experience as a Registered Massage Therapist. helping people recover from injuries, manage chronic pain, and develop sustainable self-care strategies. She is a former college instructor of jurisprudence, where she developed skills in adult education, problem-solving, and cooperative learning.
She brings a unique perspective to her work with both dogs and humans as a therapist and college instructor with a special interest in animal behaviour and training.
Jennifer is an avid consumer of science-based literature, research, and scholarly articles, eagerly following the current evidence in canine cognition and psychology as it pertains to behaviour and training pedagogy.
Her formal education includes:
Bachelour of Health Science
Diploma in Massage Therapy
Veterinary Assistant Certificate
Canadian Equestrian Federation Coach Level I
National Coaching Certificate Level 1
OFA III
Numerous postgraduate courses and certificates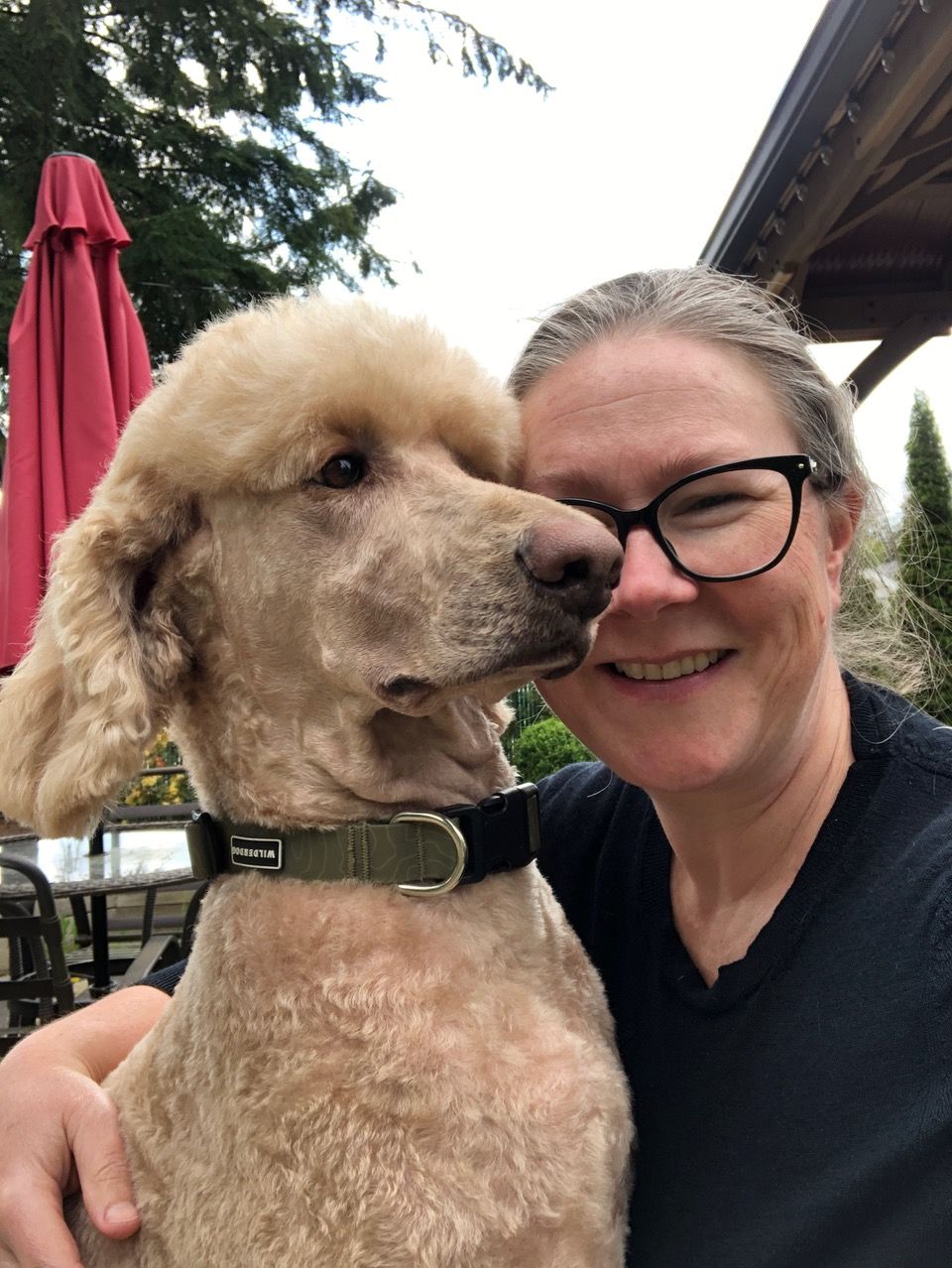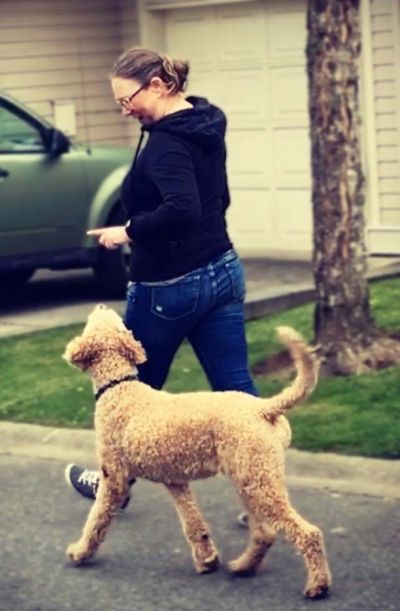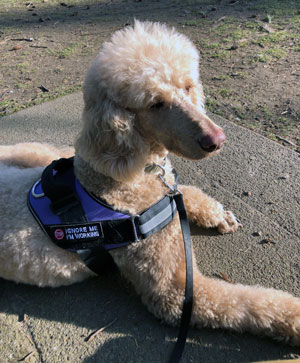 Jennifer's diverse educational background reflects her passion for understanding and working with animals. She has acquired a solid foundation in health sciences, which allows her to approach animal behaviour and training from a holistic perspective. Additionally, her training as a therapist equips her with a unique understanding of the physical and emotional needs of her students, enhancing her ability to provide effective training and support for students with diverse needs and abilities.