Rally is a enjoyable obedience sport that helps to develop a strong bond and working relationship with your dog. If you want a fun hobby with your dog, rally is for you! There are levels from beginner through to advanced. You could have a goal of entering shows to become the top rally team in Canada, or just as a social training outlet for you and your dog
In this competition the handler and dog complete a course made of various stations that each have an activity the dog and handler team must complete. There are two styles of Rally in Canada – CKC (Canadian Kennel Club) and CARO (Canadian Associate of Rally Obedience).
We encourage our students to train in either CKC or CARO Rally. You can compete with mixed breeds in both CARO and CKC Rally. Our CARO and CKC Rally classes are TAUGHT BY CERTIFIED JUDGES, at many training schools the instructors haven't even trained OR competed with their own dogs in these sports! Come train with the best at a state of the art facility!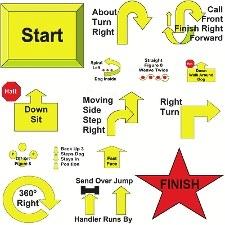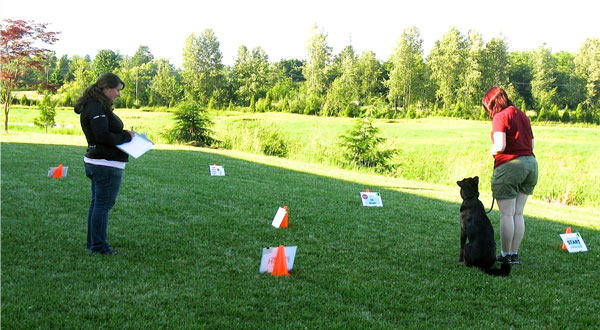 CKC & CARO Rally Class Information
Due to COVID 19 our classes have been suspended for the safety of all.
We will keep our website updated with any new changes & start dates so please check back often.
Length: 5 Weeks – 1 hour class
Class Size: max. 8 per class
Price: $160.00 + GST
Prerequisite: None
Please Note: Aggressive or reactive dogs not suitable for group classes