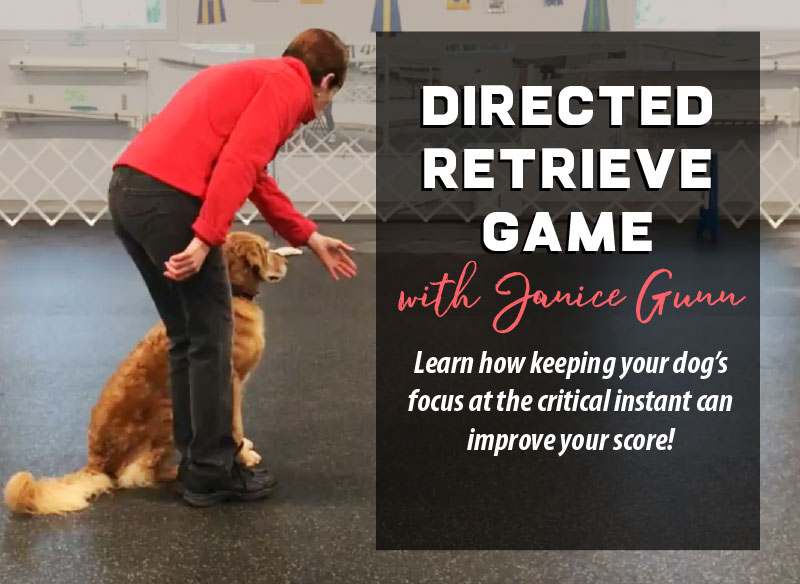 This training clip shows a number of different components that I use to strengthen the directed retrieve exercise. It shows ways to create focus, and how to turn the exercise into a game that your dog can truly enjoy.I am using my armband which has treats tucked inside. After the turn, I reinforce my dog from the armband with a treat for keeping her focus up during the turn. Keeping focus up takes the risk of the dog dropping his head on the turn as seeing a glove through the turn they can fixate on that and when you send them for the glove you want, they go for the glove they saw on the turn instead.
I also want to encourage speed on the way back to me with the glove, so I show in the video how I release my dog to a target plate and how I play with the dog and the glove which helps to make the glove something they want to get. I show specific criteria on how I expect my dog to deliver the glove after play. I use "decoy" plates to distract my dog and in turn helps to teach them how to keep the focus on going to the glove you are sending them for.
IF your dog is looking at the plate, don't send him. Make sure you get the focus back onto the glove, by standing up and then putting your signal down again, perhaps moving your arm signal a bit more in the direction of the glove, you might have to move closer to the glove and even show the signal arm and walk out to the glove with your dog to ensure they get the right one.
Remember you are training and teaching the directed retrieve, you don't need to correct, you need to teach and show your dog what you want and praise and reward your dog when they do it right!
Happy Training!
Janice