Drop-in TrainingHourly Rental of the Billie Building Training Hall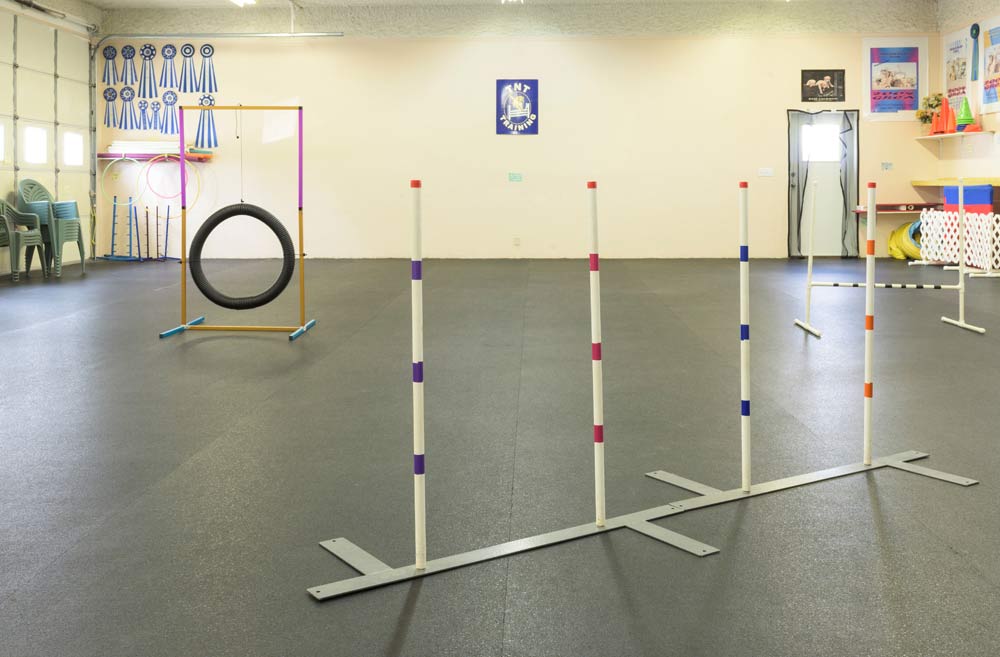 Getting ready for competition and want a great place to train out of the weather?  Our Billie Building (the original training hall at TNT) offers 2000 square feet of matted and mirrored training space.
Drop-in Training is available several days a week.  The schedule changes depending on which classes are running and if we are offering special events or seminars.
Who Can Book the Training Hall?
Any current or past student of  TNT Training Center is welcome to book our training hall.  Others may also book but you will need to be pre-approved. If you haven't rented the training hall before please use the form to the right to let Janice know you are interested.
You must print, complete, sign and return the TNT agreement and waiver before using the building.  You may place your waiver in the fee box where you will put your money.  You only need to do this once.
Exclusive or Regular Drop-in – Which Should I Choose?
Regular (Non-Exclusive)
We allow up to 2 people to book the room for each hour it is available. If you don't mind potentially sharing your hour with someone else this is a great cost effective choice.  There is 2000 square feet so lots of room for each trainer and dog to work on their own things.  Its not uncommon that you will choose this option and end up with the room to yourself we just don't promise that.
Fee: $15 per person – $10 for current TNT students
Exclusive
With this option no one else is allowed to book at this time. You will have the room all to yourself or you can invite up to 2 other people to train with you.  This is a great option if you have a couple of friends who want to train together or really want the whole room to your self.
Fee: $25.00 per hour
Drop-in Training FAQs
How do I book a Drop-in Training Session?
Once you have been pre-approved by Janice, simply fill out the booking form above.
What happens when I book?
If you have not booked before on our system (or previous system) you will get two emails.  The first email contains your new customer login and password. You will need this if you want to be able to cancel your bookings online. If you had made bookings through our previous system then you will already have a user account and will only get a confirmation of your booking. If you don't remember your user id or password contact: leslie@mindstorm.ca and she can help you with that.
What if I can't remember when I booked?
Login to the site here  and then you can always check the your bookings on the my bookings page.
What if I have to cancel my training time?
You can cancel without penalty up to 48 hours before your booked time.  Simply login to the site  by clicking the "My Account" button on the main menu. Then go to the my bookings page and choose cancel next to the drop in training session you wish to cancel.
What if I have trouble with my booking?
If you need help please contact our webmaster, Leslie Williams  by phone (604) 850-6687 or by email leslie@mindstorm.ca
How do I pay for drop-in training?
Payment in cash is required.  Bring an envelope containing the full payment on the day of your drop-in training. There is a black box to put your payment in.   Please make sure your envelope is marked with your name, and date of your drop in session.