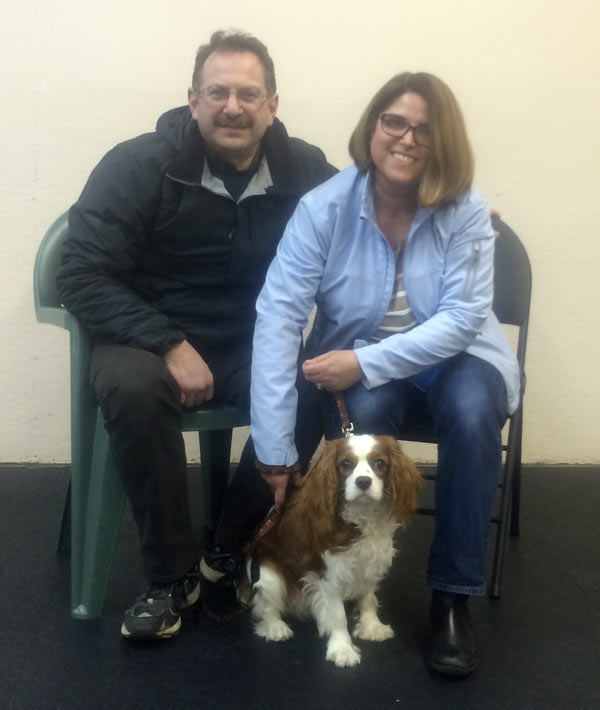 We decided to add a dog to our lives after watching the joy that our friends had encountered with their Cavaliers.We are lucky to personally know the breeders Susan and Lorne Thompson. Our pup, Buddy, is confident, feisty, sweet, loves to play and is not afraid of playing with the big dogs.
He is definitely a bird dog, I doubt we will deal with another crow in our backyard while Buddy is on duty. He is a calm and patient little guy, great in the car for rides. At Christmas we traveled with him up to our friends ranch and he loved playing in the snow and playing with their dog.
He adapts well to all new environments and is not afraid of change. We are looking forward to our weekends at the lake with him and have a Sherpa bag ready for future plane rides. He is truly a wonderful new addition to our family.
We were recommended T.N.T. Kennels by the breeder of our dog. We had no past training and no knowledge of dogs. We were complete beginners! Our trainer Linda has led us through a no nonsense approach that has taught us an amazing amount in a short period of time.
We are happy to report all the techniques we have been taught work. We are looking forward to future classes with Linda at T.N.T. Hopefully we will be able to take Buddy into hospitals and Care homes once has mastered all the courses for him to pass the CKC good neighbor.