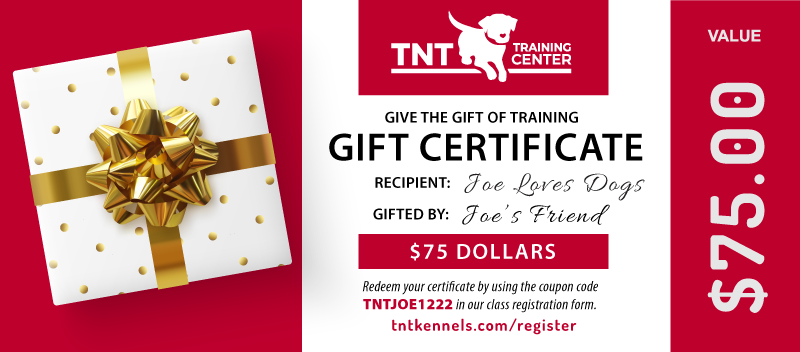 Gift certificates valid on all classes offered through TNT – Pet, Competition & Rally.
Order your gift certificate and within 1 business day, a gift certificate customized with the giver and recipients' names will be emailed to you. You can either print out and give the certificate or email it to the recipient.
To redeem the gift certificate use the provided gift certificate code in the TNT Class registration form.