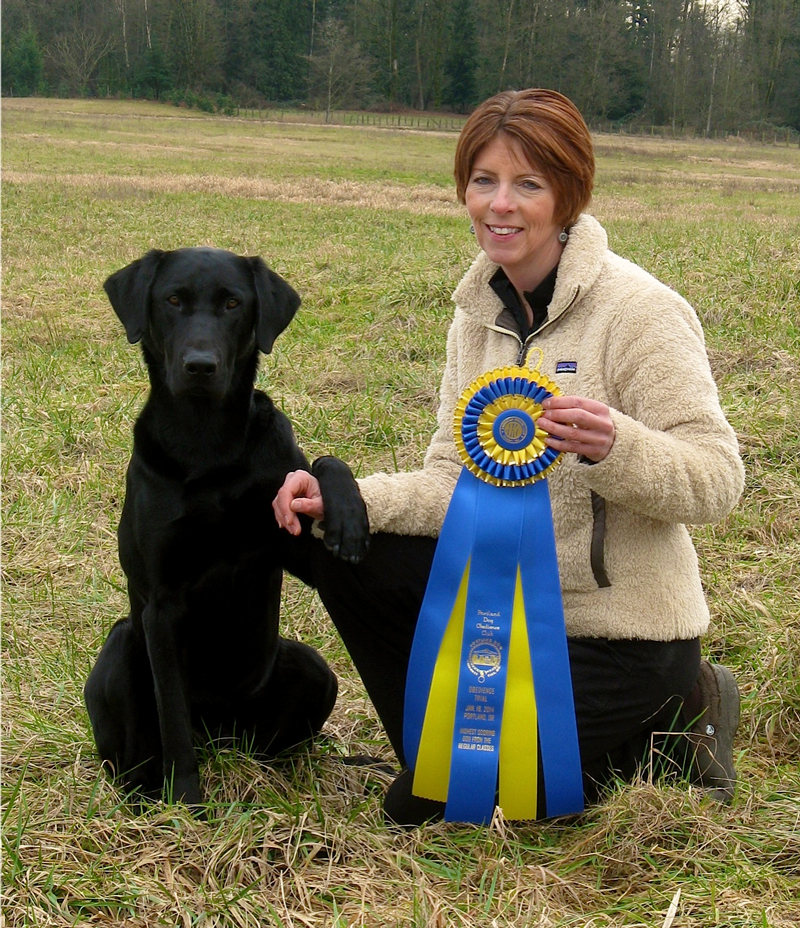 This was Remi's 1st CDX leg achieved at the Portland Oregon Rose City Classic in January 2014.
He earned a 198 on his 1st leg and 199 and High in Trial for his 2nd leg.
This venue is very busy, very noisy, with 4 back to back, side by side rings. A challenging environment even for a seasoned dog. I was very pleased that Remi handled it with confidence.