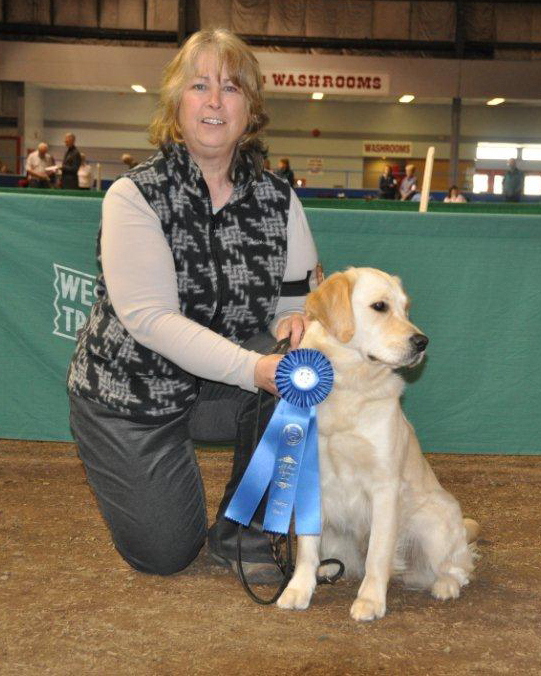 Chai & I started classes at the TNT Training Center 9 months ago. Chai is turning out to be a happy, willing partner and making amazing progress under the instructor's tutelage.
I am learning to listen, play, have fun, not to jump ahead, praise Chai & how to walk! We earned our CGN (Canine Good Neighbour) title in February 2012, thank you to the instructor.
Judi Dunlop
Update Dec. 2012
As this year's classes at TNT are coming to an end as is 2012, I wanted to thank my instructor. Chai & I have progressed under her training, encouragement & patience. We started in the spring earning our CGN, headed into our first obedience matches to earn or PCD in three trials. In the summer we earned our CD in four trails with 3 High in Class & a High in Trial with a 199.5.
The instructor's training skills & people skills got us to the heights I never even dreamed possible.Thank you to her, for a great year & making me believe.