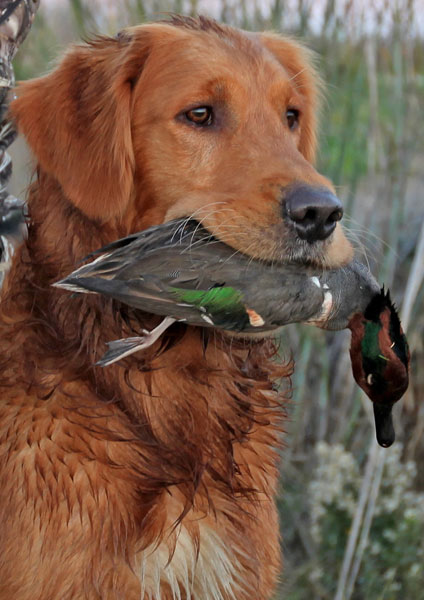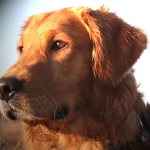 Introducing, Heads Up Radiant Energy SH CDN JH WCX aka Arson. Arson is owned and loved by Diane Glassmeyer and she had this to say about her outstanding  boy. "Arson" is a Stanley offspring out of a wonderful field Golden Fyre. He's a gentlemen's hunting dog. He can get fired up rather quickly about his birds but, has a very even keel calm demeanor in the blind and around the house.
His mouth couldn't be softer, he is truly an "old style" Golden that enjoys hunting. He is obedient to my every word and only seeks to please. Others have watched this dog and are quickly converted to fans given his wonderful disposition. He's submissive to other male dogs but, don't try to dominate him for he'll have none of that.
We're currently working on his Masters and he is not even three. His most recent trip was to the Rose Bowl to participate in Frisbee tailgate activities; this should give you an idea of his exceptional disposition. He's just a cool dog and a lot fun to own!