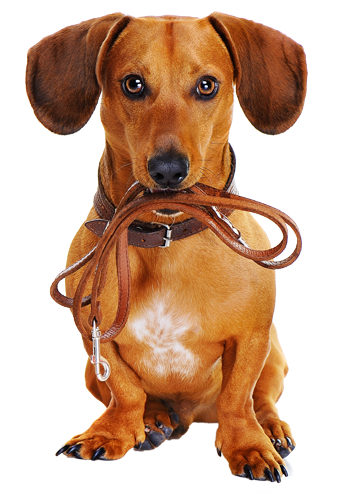 M
any students enroll in one of our regular classes, as well as this specialty class, which is only offered during the "good weather" months. It is a popular class with both puppies and adult dogs alike. In this class, as a group, you will all learn how to take your dog for a loose leash walk, while enjoying our expansive acreage. Perhaps a walk around the ponds to start off your class, especially inviting for both you and your dog. Learn how to get your dog to heel in the real outdoors, and among other dogs. Training will take place outdoors on TNT's property.
In this class either before or after your Leash Manners outdoor walk, we will work on toning your obedience skills with your dog. Teaching your dog to respond to you in an outdoor and distracting setting is challenging and our goal will be to get your dogs to respond to your commands the first time it is given.
Come prepared for all types of weather, rain or shine this class is outdoors for the spring, summer and fall. Classes can be held indoors if weather is really bad! 
Length: 6 Weeks – 1 hour class
Class Size: max. 8 per class
Price: $157.14 + GST = 165.00
Prerequisite: A  set of prior obedience classes – i.e. Super Dog,  or Puppy Classes

Leash Manners Class Schedule
| Instructor | Day | Time | Dates |
| --- | --- | --- | --- |
| Jane Eskuri | Tuesdays | 6:00 pm | Apr. 26, May 3, 10, 17 & 24, 2016  – Join us for 5 Weeks $140.00 |
Leash Manners In Progress Classes
The following classes are no longer open for registration but we leave them posted on the website so students can check class times and dates.
| Instructor | Day | Time | Dates (Start date in bold) classes run for 6 weeks |
| --- | --- | --- | --- |
| Jane Eskuri | Tuesdays | 6:00 pm | Apr. 19, 26, May 3, 10, 17 & 24, 2016 |
Comments on the Leash Manners Class:
It was great being outside and working with my dog, the large secured field is wonderful!

The recall training was amazing, it has helped us so much (loved working outside!)

The recall part was SO much fun!

I enjoyed the walks, I can now walk my dog without being dragged along!

Thank you TNT for offering this unique and fun class!
Positive Training Methodology
TNT Training teaches using positive reinforcement and motivational methods. To help your dog understand what we are trying to teach them, we use food rewards. This method of teaching is proven to accelerate the learning process for dogs. The alternative to positive training, is to use compulsion and adversive methods and this type of training is not only old-fashioned and highly outdated, but also produces dogs that work out of fear and not because they "want" to. At TNT we want both yourselves AND your dogs to enjoy the learning and training process.