Remembering Mighty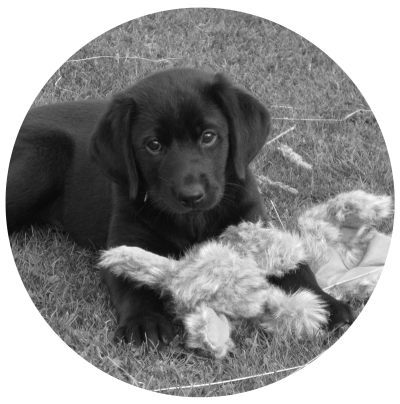 Mighty (TNT's Mighty Man, AM. UD, Can OTCH, MH, WCX) was incredibly unique, brilliant, unbelievably clever, wild, and crazy. He had so much drive and desire to work. He opened up a whole new world of training for me.
Due to an injury, he required TPLO surgery and I had to retire him from training/competition after that. He became John's sidekick, they went everywhere together and they had a very special bond, his loss is deeply felt by John.
He was diagnosed with an aggressive Oral Melanoma in October 2022. We are thankful for the 10 very good months we had with him after his diagnosis.
Miss you Mighty Man
Mighty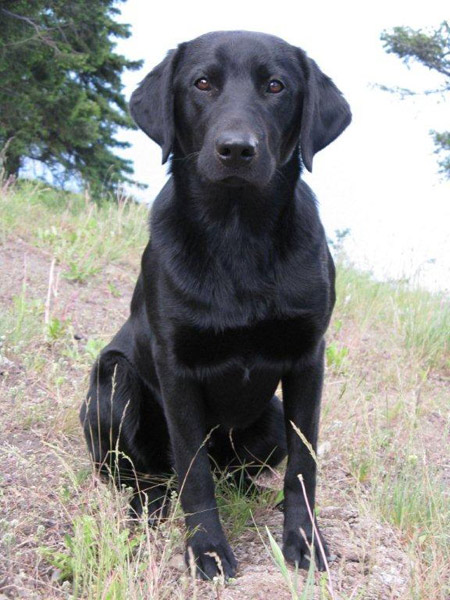 TNT's Mighty Man, WC, MH, UD, Am. UD
Mighty, formally known as TNT's Mighty Man came to us from breeder Mike Beadle of Beadle Retrievers in South Dakota.
Mighty is a sweet, calm dog around the house, but when he is training, he works hard and gives it his all.
Mighty stands 24″ high and is 75 lbs.   He is a handsome young dog.  Mighty is very enthusiastic about everything he does.  He gives 110% of himself when training.  He is as fast and lightening in everything he does.   He achieved his Master Hunter title with Janice with 8 out of 8 consecutive  passes.  He most recently competed in the obedience ring and has a natural spring to his step when heeling.   He is very cute to watch.   Mighty continues his field training & trialing with John preparing to run the all-age stakes.
NEWS UPDATE – On Oct. 9/13 – Mighty WON HIT and High Combined at the Labrador National in Olympia, WA – his scores were 197 in Utility and 198.5 in Open B
Mighty's Field Trial Results
| Date | Trial | Level | Placement |
| --- | --- | --- | --- |
| Sept 2, 2012 | GRCBC Test | Master Hunter | PASS |
| Sept 2, 2012 | Pacific Rim Club | Master Hunter | PASS |
| Sept 1, 2012 | Pacific Rim Club | Master Hunter | PASS |
| Sept 1, 2012 | GRCBC Hunt Test | Master Hunter | PASS |
| July 8, 2012 | GRCBC Hunt Test | Master Hunter | PASS |
| July 7, 2012 | GRCBC Hunt Test | Master Hunter | PASS |
| June 1, 12 | BC Labrador Club | Master Hunter | PASS |
| June 2, 12 | BC Labrador Club | Master Hunter | PASS |
| April 7, 12 | Samish, WA | Derby | RJam |
| Mar 24, 12 | Northwest Club | Derby | Jam |
| Feb. 24, 12 | Sacramento, CA | Derby | Jam |
| Feb. 17, 12 | Saghen's, CA, | Derby | 4th |
| Sept. 23, 11 | Montana Ret. Club | Derby | 3rd place |
| Aug. 12, 11 | Tacoma Ret. Club, WA | Derby | Jam |
| July 9, 11 | GRCBC | WC | PASS |
| July 3, 11 | BC Amateur | Derby | 4th |
| July 2, 11 | BC Amateur | Derby | 2nd |
Mighty's Pedigree
Parents
Grandparents
Great-Grandparents
Great-Great-Grandparents
FC NAFC Cody Cut A Lean Grade
FC AFC Code Blue
Code Red ***
Super Powder ***
Twiggy's Classy Rascal
Nikcoal of North Boundary
1984 NAFC FC Trumarc's Zip Code
Hunter's Marsh Sagebrush Sal
MS Lean Mac'ce***
2x NAFC 2x NAFC-FC Ebonstar Lean Mac 98.99 CNAFC
'87 CNFC, '92 CNAFC Waldorf's High Tech
Ebonaceae Princess WCX ***
FC AFC CFC Candlewood's MS MB Kate
FC AFC Trumark's Ziparoo
3x NFC AFC Candlewoods Tanks a Lot '89 NDC
Seaside's Hakuna Matata ***
FC AFC Hawkeyes Candlewood Shadow
FC AFC Webshire's Honest Abe
FC AFC Wilderness Harley To Go
Pine Creek's McChigger
3x NFC AFC Candlewoods Tanks a Lot '89 NDC
'92 NFC, '90 NAFC Candlewoods Super Tanker
Candlewoods Tiz Too
FC AFC Carolina's Electik Gypsy
FC AFC Rebel Ridge Cody's Mischief
'84 NAFC FC Trumarc's Zip Code
FC AFC Ms Mischief's Magic Marker
FC AFC Carolina's Full Force Gale '90 NDC
FC AFC Sky Watch Radar
FC AFC Moon's Carolina Cajun