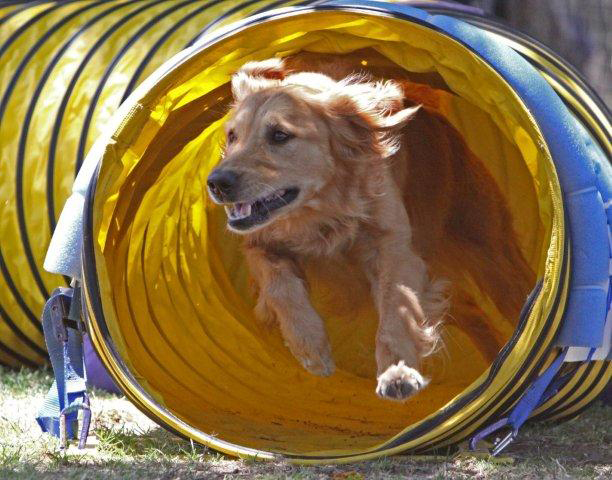 Stanley Steamer son Ryder aka MACH2 Emberain Mr. Toad's Wild Ryde UD RE XF JH WC lived up to the Wild Ride part of his name in 2010. Ryder started off the year on the right foot (paw) earning his MACH on January 3, 2010 and finished the year off with a bang earning his MACH 2 on December 18, 2010!
Teri L. Chang has been raising Goldens for Guide Dogs of America for the last 11 years and decided to take a break to get a Golden that she could train from the beginning vs retraining one that had been taught to go around obstacles.  She tells us that Ryder has taken her through many firsts….her first competitive dog, her first venture into field and her first Utility dog to name a few.  Ryder is a very sweet and sensitive dog who is very serious about his work. His first year of competing, he earned 11 titles in 3 venues.   Teri says she is  always amazed at how easily he switches gears between venues and is always ready to go. " His only limitation is me!  He has taught me so much and because of him, I'm a better handler!"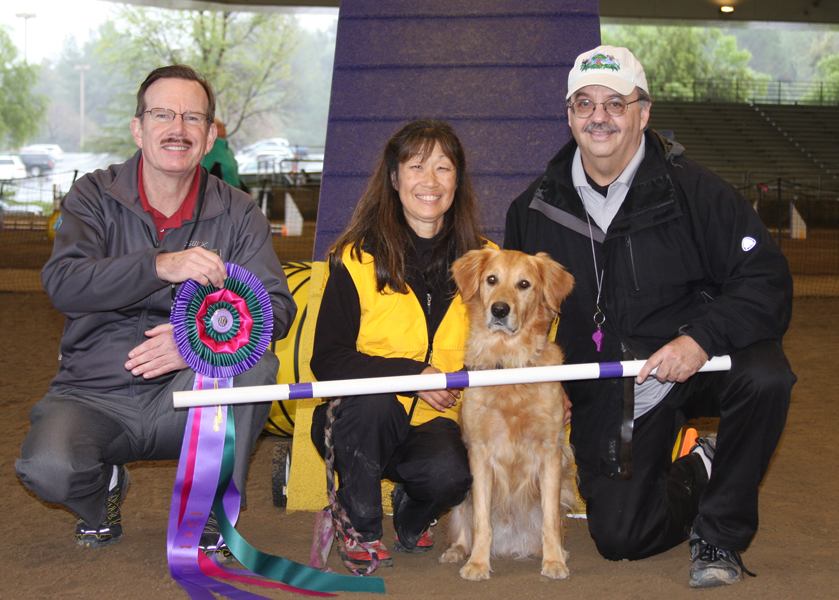 Ryder is out of MACH Emberain E Ticket Ride MH WCX *** OD and was bred by Edwina & Ed Ryska. In addition to being an amazing working dog also has passed his health clearances: he is OFA Good, elbows normal, eyes clear and cardiac certified.
We wish Ryder another "Wild Ryde" in 2011.