Just over a year ago my friend, Barb, told me about Dr. Bill's health products for dogs and cats. Barb has been using these products for a number of years and is so extremely happy with the results they provided, that she became a distributor. She is seeing these same results in the dogs/puppies/cats she has recommended the product to. Dr. Bill's nutritional supplements are made in the USA and developed by a Veterinarian specializing in pet nutrition.
Barb is a long-time dog owner and breeder of Golden Retrievers and I have complete faith in her trust and experience with Dr. Bill's products. Over a year ago I started my dogs on the Health Defense product. I feed my adult dogs raw food. Knowing that Dr. Bill has my back covered as far as ensuring I am providing all the essential nutrients to my dogs is more than comforting.
When I got my puppy 8 months ago I was told that I can also use this product for him. I put my puppies on kibble until they are 9 months old but I never feel kibble is providing everything they need.
Product Benefits for my Puppy: During the process of weaning and traveling to a new home, puppies can become stressed to the max. At this time, their antioxidant system is slowly developing and incapable of handling the amount of free radical attacks that can occur daily. Additional antioxidant production provided by the proprietary nutrient blend in Canine Health Defense would be beneficial to overall health as it reduces harmful levels of oxidative stress.
For those of you with competition dogs, be it conformation, obedience, agility, scent work etc. if your dog experiences stress during competition, OR you have behaviour issues with your dog of any kind, the  Canine Behaviour Support supplement is worth trying.  You can give it to your dog a few days prior to competition, during the competition and for a couple days after to take the edge off of competing.  For behaviour issues I would use every day and see if over a couple of months you start to notice a change. 
What I love most about this product is that I can use it for ALL my dogs including my puppy, my senior dogs, and also for my high-energy working/performance dogs.
Dr. Bill's has products for different conditions your dog might have. The ones I have tried have worked great and I would not hesitate to try any of Dr. Bill's products as needed.
Use the code TNTTRAINING to save 15% on your order!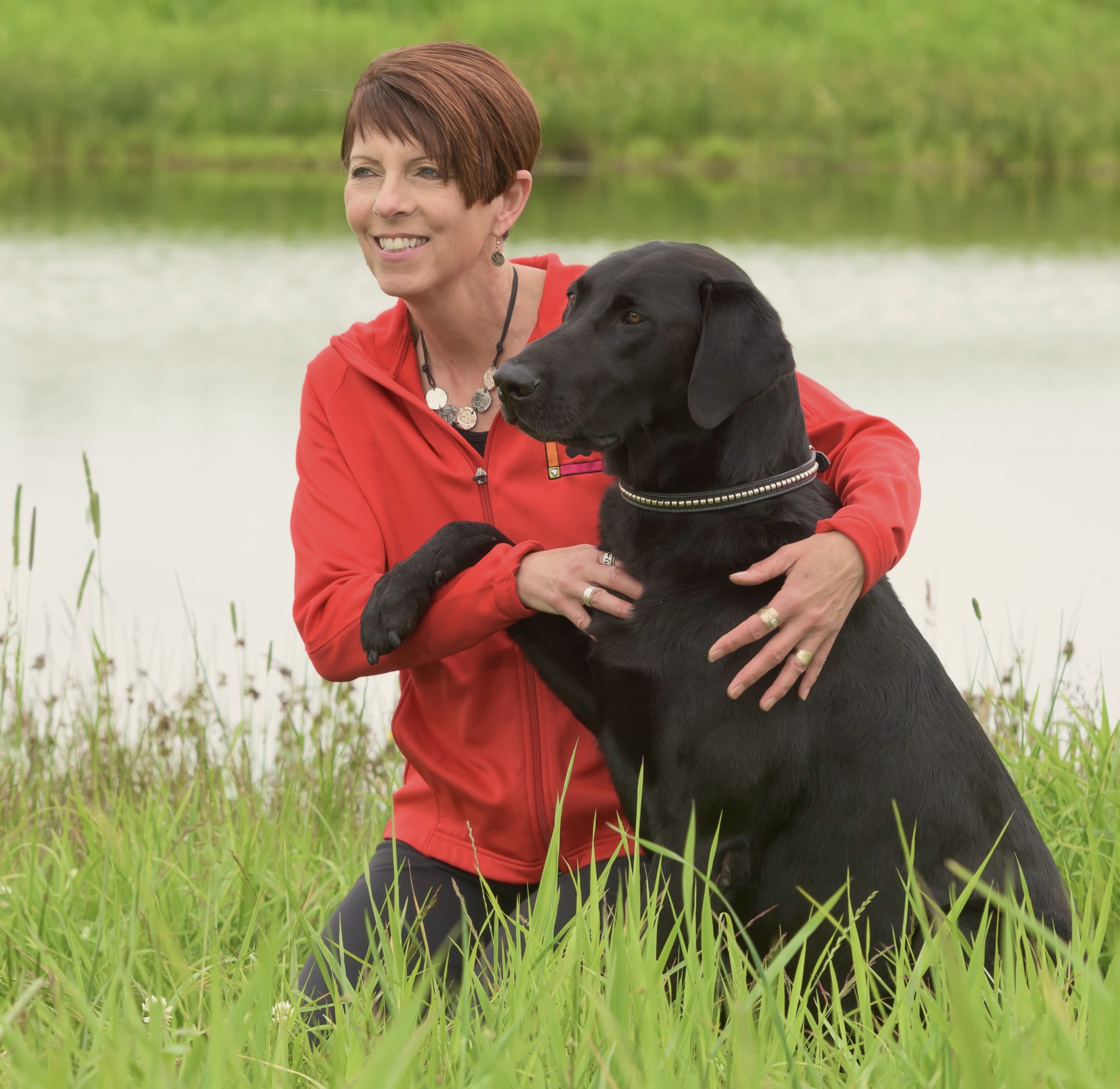 My beautiful Black Labrador Remi, who is now 10 years old, suffers from allergies. His coat gets dull, greasy, and flaky, and his skin problems cause him to scratch like crazy, something I have never been able to control. Barb told me to put him on Optimum Skin & Coat.
After about 3 weeks on this product, I started to notice a difference and the SCRATCHING STOPPED. After 8 weeks I see a shiny black coat without any flaking. Remi also had problems with recurring ear and eye infections, since being on the Skin & Coat he has not had these issues, Barb had mentioned other owners have reported the same, it all falls under the "allergy" category and the Skin & Coat supplement is helping with his overall health.
And, last but not least, Remi also has a history of intestinal distress from gas and bloating so I started giving him Digestive Support which has helped to alleviate these issues.
Affiliate Disclaimer: I believe in these products so when I was offered the opportunity to become an affiliate and be able to offer my customers a significant discount I jumped at the chance.