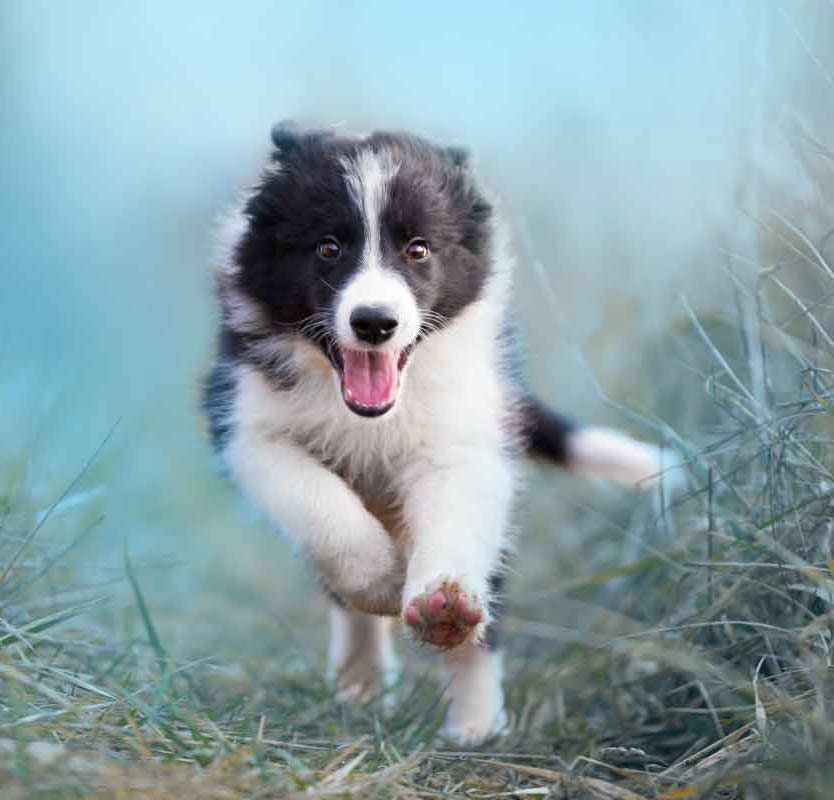 Puppy Training Class
For puppies 9 weeks – 10 months old 
Is your puppy jumping up on guests, nipping at your ankles or pant legs, chewing forbidden household objects or simply not listening to you?
In this class we cover manners, self-control, obedience and more through games, training exercises and reward-based methods. Our puppy program consists of 5 one-hour in-depth classes conducted by our professional dog trainers and covers everything you need to know to build a strong relationship with your dog and help his/her development of important life skills.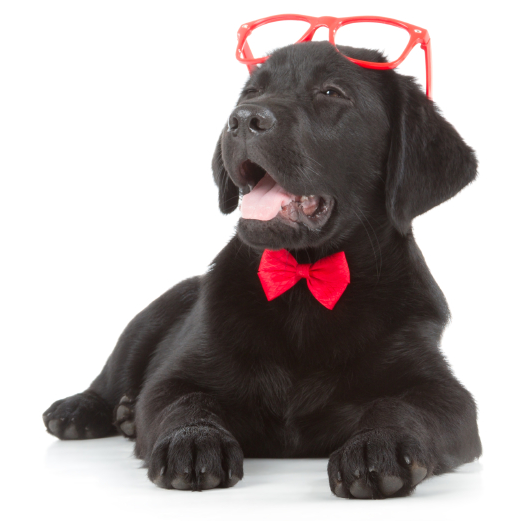 I found the instructor, Bryanna, very helpful and knowledgeable regarding all dog training aspects. Favourite thing about class: Expertise and knowledge of the instructor and the small class size allowed for individual questions.
We came before with out previous dog. The instructor,  Kat, was friendly and knowledgeable. Our favourite thing was getting new info and insight into dog behaviour.
We took puppy class with our Airedale Terrier pup led by Kelly. I appreciate Kelly's no nonsense but caring and realistic approach to dog training. I really liked the homework resources including the homework checklist. Kelly took time to check if with everyone to address individual problems that happened during the week and answered questions about concerns of different people in the class and offer tips for those behaviours. I think Kelly went the extra mile by gently checking in with me to make sure I understood Airedale's (and terriers in general) take extra training work and that's okay. We'll be checking out further training once our pup has mastered the skills from this class.
Bryanna was very helpful. Our puppy had some behaviours we didn't know how to deal with, and she gave us ways to work with our puppy to encourage the behaviour we want.  She would give tips and tricks if our dog was having difficulty with the skills they were learning. I felt like she had a solution to all my questions. She was also very encouraging and non-judgmental when my puppy was misbehaving. So that really made me feel secure and comfortable in class.
Kelly was friendly and helpful and answered any questions that arose during the five weeks. Favourite thing was seeing the progression the pups made.
Puppy Class Skills & Topics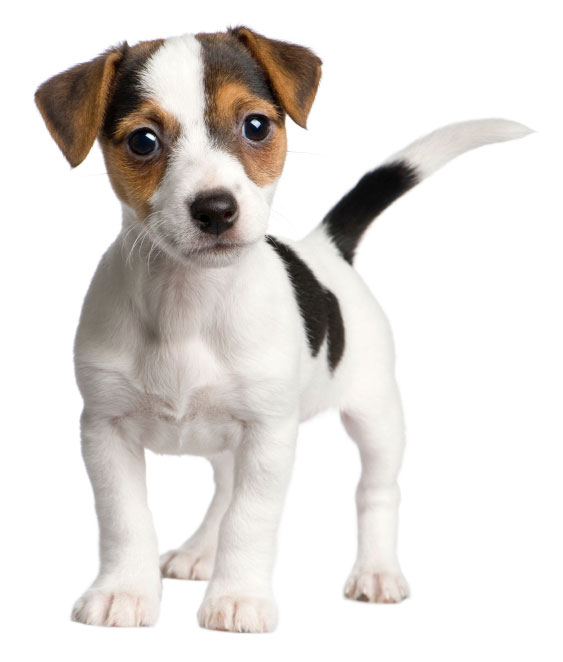 Why Train Your Puppy at TNT?
Our class curriculum was designed by world-renowned obedience trainer, competitor,  Janice Gunn, author of many popular obedience training DVDs and sought after seminar presenter.  Janice planned our classes to cover all of the basic obedience needs as well as introduce training theory and give you the training tools to prevent a range of disruptive behaviours such as nipping, barking, preventing housebreaking problems and more.
Her positive methodology makes training fun for both dog and human and is designed to strengthen the bond between dog and trainer.
Dealing with biting and mouthing

Targeting (useful for multiple exercises)

Learn how to Marker training using positive reinforcement

Collar Grab – for emergenices

Checking In (getting your puppy's attention)

Sit, Down , loose lead walking
Recall – foundations of teaching the "Come" command

"Give" – how to prevent resource guarding

Confidence course obstacle training

Going thru doorways with control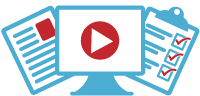 TNT TRAINING BONUS!
Classes Include Online Access to Step-by-Step Homework Instructions with How-To Videos that reinforce in-class learning as well as Solutions to Problem Behaviors
Length:  5 week program, each class 1 hour in length
Lengths: (once a week for 5 weeks)
Price:   $215.00 + GST
Prerequisite:  None
Ages Allowed:  Ages allowed 9 weeks to 10 months
Visit our Training F.A.Q.  for:  our refund policy, dog vaccination info,  what to do if you have to miss a class  etc.

Group classes are not appropriate for dogs that are fearful, anxious, have uncontrollable barking or lunge with aggression towards other dogs or people.   We suggest you seek out private training to get this under control prior to a group class.  We do not offer private lessons at TNT.
Puppy Class Schedule
If your puppy is under 14 weeks, we recommend choosing a Jr Puppy Class.
If your puppy is over 14 weeks, you are welcome to choose either a Jr Puppy
or a Puppy/Super class.
| Class | Instructor | Day | Time | Dates (Start date in bold) |
| --- | --- | --- | --- | --- |
| Puppy/Super | Bryanna Anderson | Wednesdays | 5:30 pm | Oct 25, Nov 1, 8, 15 & 22, 2023 |
| Jr Puppy | Bryanna Anderson | Wednesdays | 6:45 pm | Oct 25, Nov 1, 8, 15 & 22, 2023 |
| Jr Puppy | Kelly Thorburn | Mondays | 5:00 pm | Oct 30, Nov 6, 13, 20 & 27, 2023 |
| Puppy/Super | Katrina Vavrovics | Thursdays | 5:45 pm | Nov 2, 9, 16, 23 & 30, 2023 |
| Jr Puppy | Katrina Vavrovics | Sundays | 10:00 am | Nov 5, 19, 26, Dec 3 & 10, 2023 Note: No Class Nov 12, 2023 |
| Jr Puppy | Katrina Vavrovics | Tuesdays | 5:30 pm | Nov 7, 14, 21, 28 & Dec 5, 2023 |
In Progress Classes
These classes are no longer open for registration.
We leave them posted so students can check dates and times
| Instructor | Day | Time | Dates (start date in bold) |
| --- | --- | --- | --- |
| Bryanna Anderson | Wednesdays | 5:00 pm | Sep 13, 20, 27 & Oct 4, & 11, 2023 |
| Bryanna Anderson | Wednesdays | 6:15 pm | Sep 13, 20, 27 & Oct 4, & 11, 2023 |
| Bryanna Anderson | Wednesdays | 7:30 pm | Sep 13, 20, 27 & Oct 4, & 11, 2023 |
| Katrina Vavrovics | Sundays | 10:15 am | Sep 17, 24, Oct 1, 15 & 22, 2023   Note: No Class Oct 8, 2023 |
| Katrina Vavrovics | Thursdays | 5:00 pm | Sep 21, 28, Oct 5, 12 & 19, 2023 |
| Kimberly Van Biert | Tuesdays | 10:00 am | Sep 26, Oct 3, 10, 17 & 24, 2023 |
| Kimberly Van Biert | Tuesdays | 11:15 am | Sep 26, Oct 3, 10, 17 & 24, 2023 |
| Kimberly Van Biert | Tuesdays | 12:45 pm | Sep 26, Oct 3, 10, 17 & 24, 2023 |
| Katrina Vavrovics | Tuesdays | 5:30 pm | Sep 26, Oct 3, 10, 17 & 24, 2023 |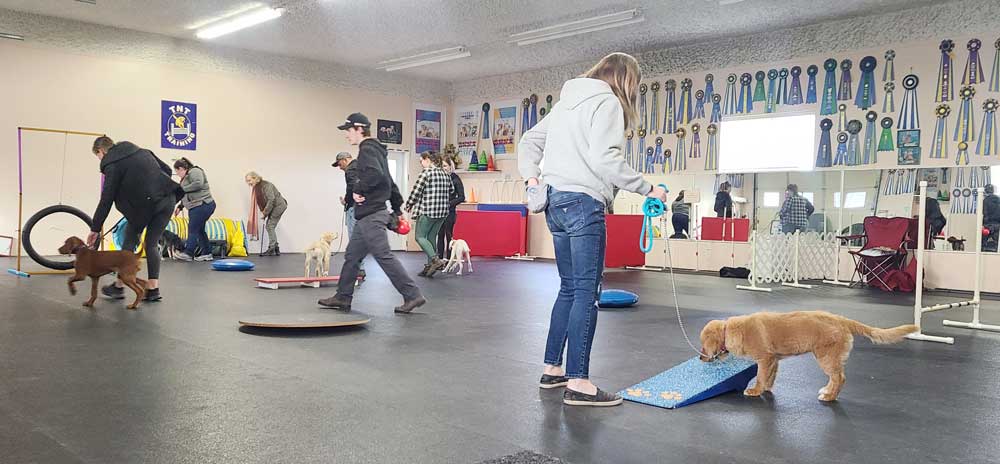 Positive Training Methodology
TNT Training teaches using positive reinforcement and motivational methods. To help your dog understand what we are trying to teach them, we use food rewards. This method of teaching is proven to accelerate the learning process for dogs. The alternative to positive training, is to use compulsion and adversive methods and this type of training is not only old-fashioned and highly outdated, but also produces dogs that work out of fear