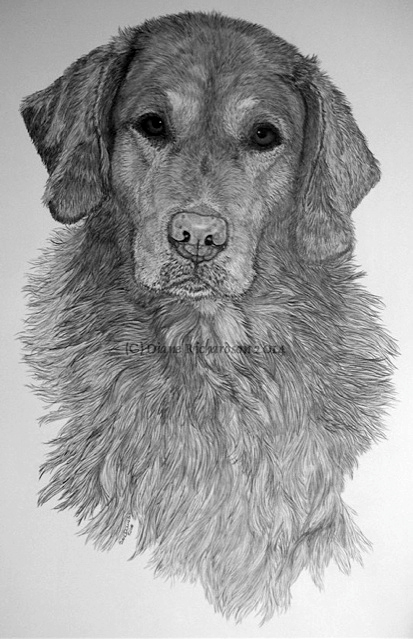 Gone Ahead – portrait of Billie by Diane Richardson
This special drawing is of my precious Billie aka FTCH AFTCH MOTCH Am. OTCH Tanbark's Orange Crush, MH, WCX, OM2 – multi 200 scores
Billie is the only Golden bitch EVER to achieve her title combination.  A truly special girl to be able to perform at the highest levels of field and obedience and to earn the highest of awards.   Diane has captured Billie's true essence of a kind, sweet and loving soul.  Not only that, Diane has captured my heart thru this incredible drawing.  I feel like Billie is back, here at home with us once again.
Thank you Diane, you have a very special talent.
View more of Diane's pet portraits by clicking the link below.