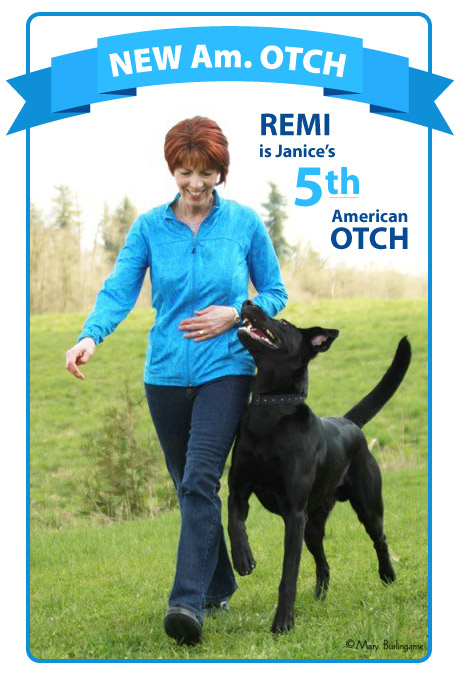 I am thrilled to announce that TNT's Bullseye, UD Cdn UD, MH aka "Remi"
won a 25 dog Utility B class in Washington State on November 14th, 2015 and became a
new Am. OTCH! Remi is a 3.5 year old field bred Labrador Retriever. He is my 5th Am OTCH dog and my 8th Cdn OTCH dog that I have titled.
When Remi feels confident at a venue, he is a powerful, happy working dog. He is environmentally sensitive and at times this has impaired his ability to concentrate on the finest details. This past show Remi felt electric and it was wonderful that he channeled his energy and focus all together and all at once in the very same round!
He started his obedience career by going HIT in Novice B (198) at the Labrador National in WA at 18 months old. It's been a fun journey thus far with Remi, he is sensitive, sweet, affectionate, a great companion, and very handsome to boot!