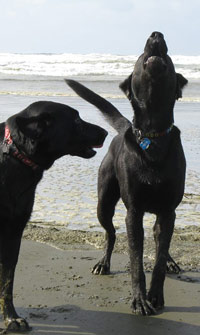 Catching up on some of the back log of Janice's recent wins.
The boys took their A game to the  Labrador Retriever National Specialty held Oct. 7 & 9, 2013 in Olympia, Washington.
Remi 1st time ever in Novice B – HIT with a 198 on Oct. 7th (18 months old!)
Remi – Oct. 8 – won Novice B class with a 198 and Mighty Man won High Combined and High In Trial with a 197 (UB) and 198.5 (OB)
Very proud of the boys showing so well for first time outdoors on grass, a challenge for my young, green intact males!