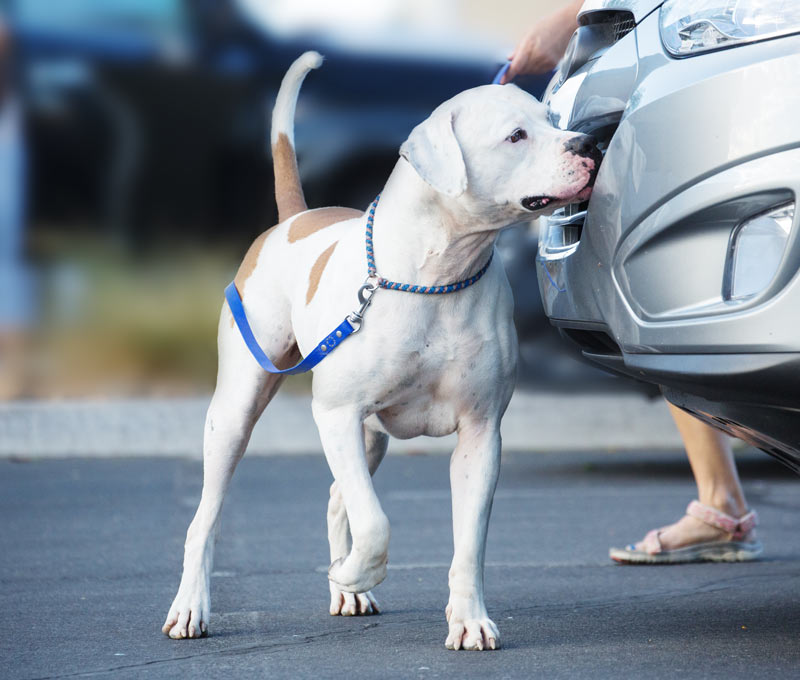 Scent Work
Teach Your Dog to use His Most Powerful Tool – His Nose!
Level 1
In this class, you and your dog will be learning the basics and foundation skills of scentwork.  Scentwork is an excellent brain game and calming activity for dogs.  Dogs come preinstalled with a fantastic sense of smell.  This class will harness this superpower and will build it into a fantastic team game between you and your dog.  This class will focus on container searches and introduce the first steps of interior searches.  The foundations covered in this class will be an excellent foundation for Level 2 and 3 scent work classes and if you choose to compete in competitions later.
The odours we will be using in this class are the ones used in the Canadian sport association Sporting Detection Dogs.  SDDA offers several levels of scentwork competition with the highest levels mimicking the types of searches working detection canines may encounter on the job.  There is also a games stream of competition that adds challenges such as distance and speed to various types of searches for added fun.  To find more about that competition association and rule book click here: https://www.sportingdetectiondogs.ca/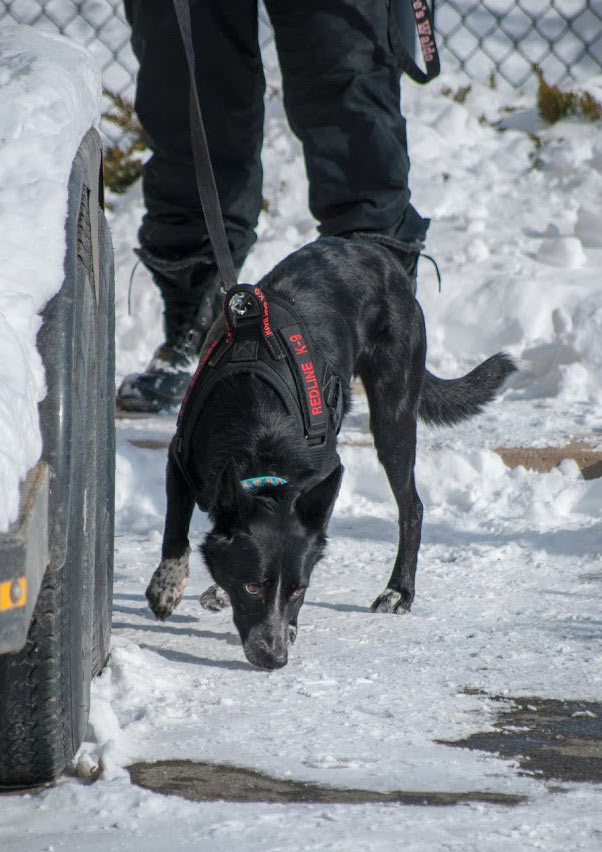 Level 2
Pre-requisites: Scentwork 1
Equipment Needed:  Yummy treats – soft, not crumbly, toy if your dog likes toys, leash – 10ft is recommended, nosework harness if you use one.
Be prepared to have your dog in your vehicle between searches. 
In this class, we will be building on the searching skills covered in scentwork one.  Container searches will include a variety of objects and container styles.  We will continue to build understanding and add challenge in interior searches including corners and ground hides.  Leash handling and search planning will be discussed.  Throughout this class we will be continuing to build duration and understanding of the alert behaviour learned in scentwork 1.  Depending on the weather, we may introduce exterior searches.
By the end of this class, students should have the skills to enter Started level container and interior searches of SDDA Competition.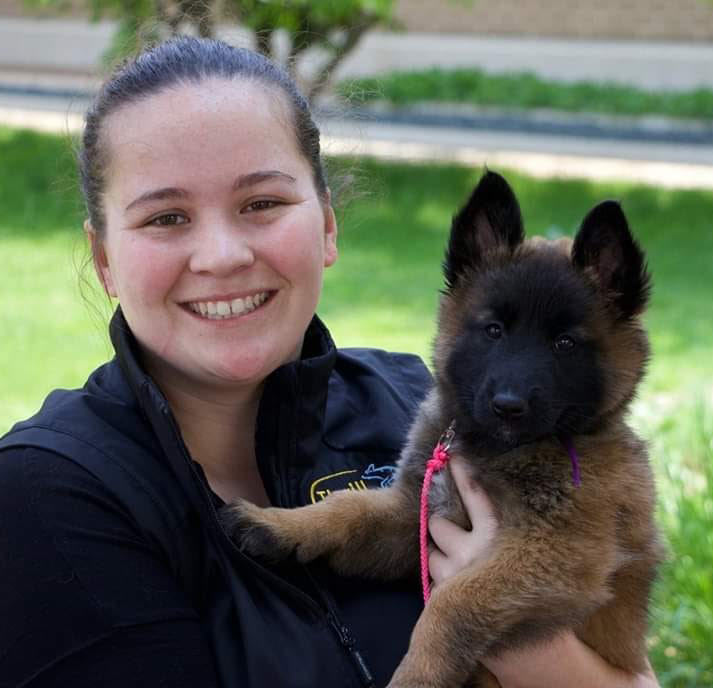 Your talented instructor Sam Langley:
Trained and competed with 5 dogs in various scentwork trialing organizations since 2013: SDDA, NACSW, CWAGS.  Competed in all levels of SDDA from started to elite.  Achieved MACH and CH titles in Canada and NW3 titles in USA.  I have earned several High in Trial and Top Dog in Search designations with multiple dogs in multiple scentwork venues.
Example of an advanced type of exterior search. There are 0-3 hides possible in this search area. The handler does not know ahead of time exactly how many or where they are.
Scent Work Class Information
Length: 5 Weeks (plus at home video lesson) – 1 hour class
(A video lesson prior to your first class is included so you can watch the intro at home rather than having to come to the school)
Class Size:  max. 6 per class – (Max. 2 students allowed per dog)
Price: $195.00 + GST
Prerequisite: Basic obedience skills – not suitable for reactive or excessive barkers
When the weather is suitable, we will hold classes outdoors
Masks are required indoors
F.A.Q.
COVID- 19 Policies
Masks are not required outdoors but please, always have one available for indoor classes. For our Covid policies visit COVID Policies Page
Group classes are not appropriate for dogs that are overly fearful, anxious, or bark/lunge at other dogs or people.   We suggest you seek out private training to get this under control prior to a group class. We are not able to offer private training at TNT 
Scent Work Class Schedules
| Class | Instructor | Day | Time | Dates (Start date in bold) |
| --- | --- | --- | --- | --- |
|   |   |   |   | More classes planned for October, 2021! |
In Progress Classes
These classes are no longer open for registration.
We leave them posted so students can check dates and times.
| Class | Instructor | Day | Time | Dates (Start date in bold) classes run for 5 weeks |
| --- | --- | --- | --- | --- |
| | | | | No classes in progress |
Positive Training Methodology
TNT Training teaches using positive reinforcement and motivational methods. To help your dog understand what we are trying to teach them, we use food rewards. This method of teaching is proven to accelerate the learning process for dogs. The alternative to positive training, is to use compulsion and adversive methods and this type of training is not only old-fashioned and highly outdated, but also produces dogs that work out of fear and not because they "want" to. At TNT we want both yourselves AND your dogs to enjoy the learning and training process.