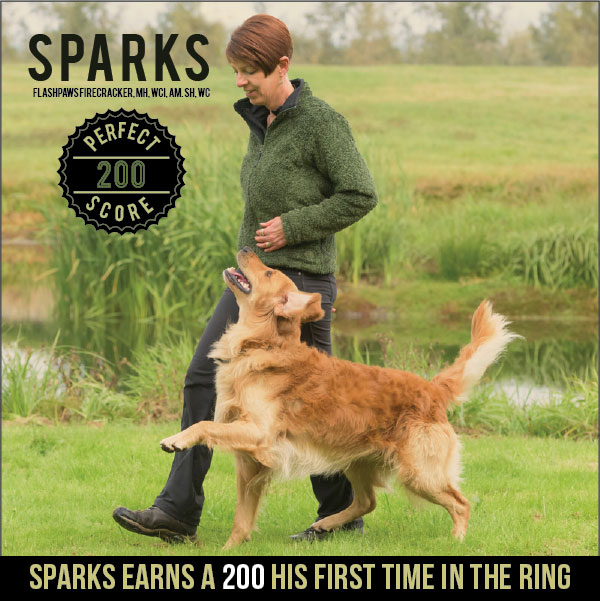 On October 6th, Sparks earned a perfect 200 score at a local CKC trial. This was his first time in the Novice B ring.  A couple weeks later he earned a 199 for his second leg, the trial was only 3 days after his first "girlfriend" encounter, via a natural breeding. Sparks is now the 6th different dog I have achieved a 200 score with.
Sparks is going to be a Dad!
I am thrilled to announce Sparks upcoming litter to a National Master Finalist (CKC) bitch with a pedigree that includes both Boomer & Stanley.
Sparks Puppies are due in December!
We are very honoured that Louise Roberts from Gold N' Guns Golden Retrievers on Vancouver Island has chosen Sparks to breed to her National Master Hunter titled bitch – Arriba
Here is the pedigree – which includes both Boomer and Stanley in it on the bitch side!
http://www.k9data.com/pedigree.asp?ID=859518
Please contact Louise at goldngunretrieve@gmail.com with your inquiry and mention that you were referred by Janice or from the TNT website.