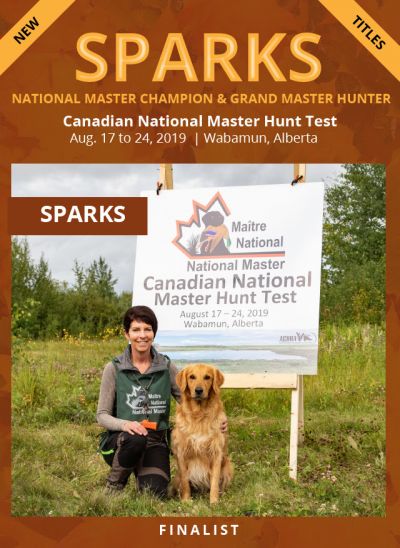 Sparks has two new field titles, National Champion and Grand Master Hunter – and he just turned four years old in July!
Training towards the National went all summer. Obedience training had to take a bit of a back seat. And the training paid off, Sparks ran a great National and so did Pounce.
Neither dog handled on any marks the entire National and both totally smashed the big water marks in the final series.