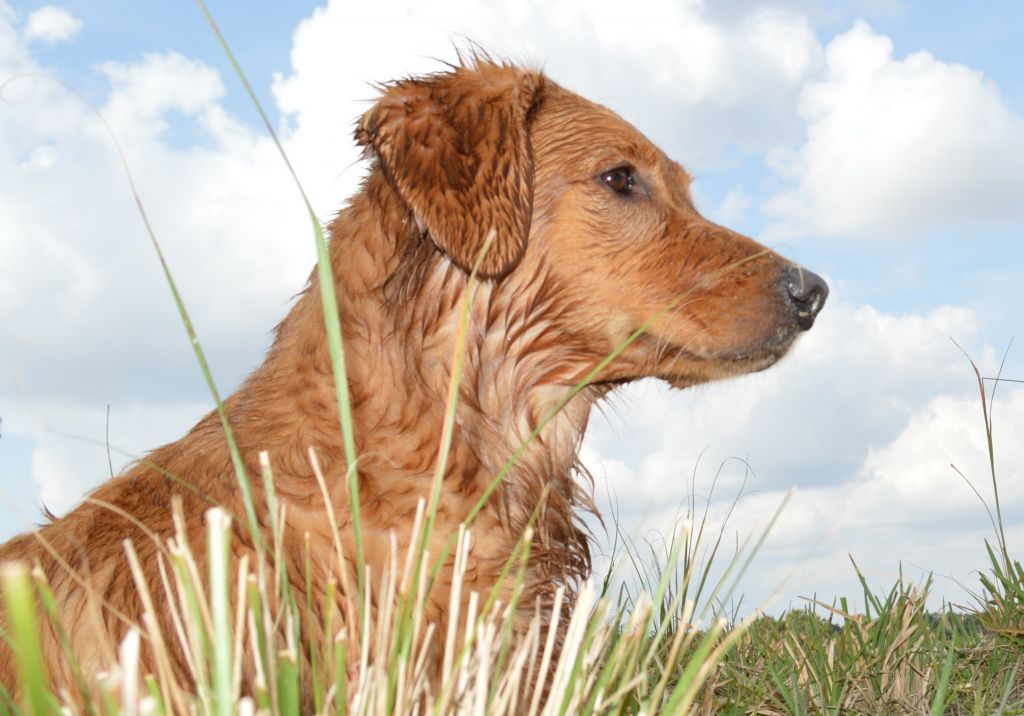 This is information submitted by Ron Rubrecht of Turbo Retrievers.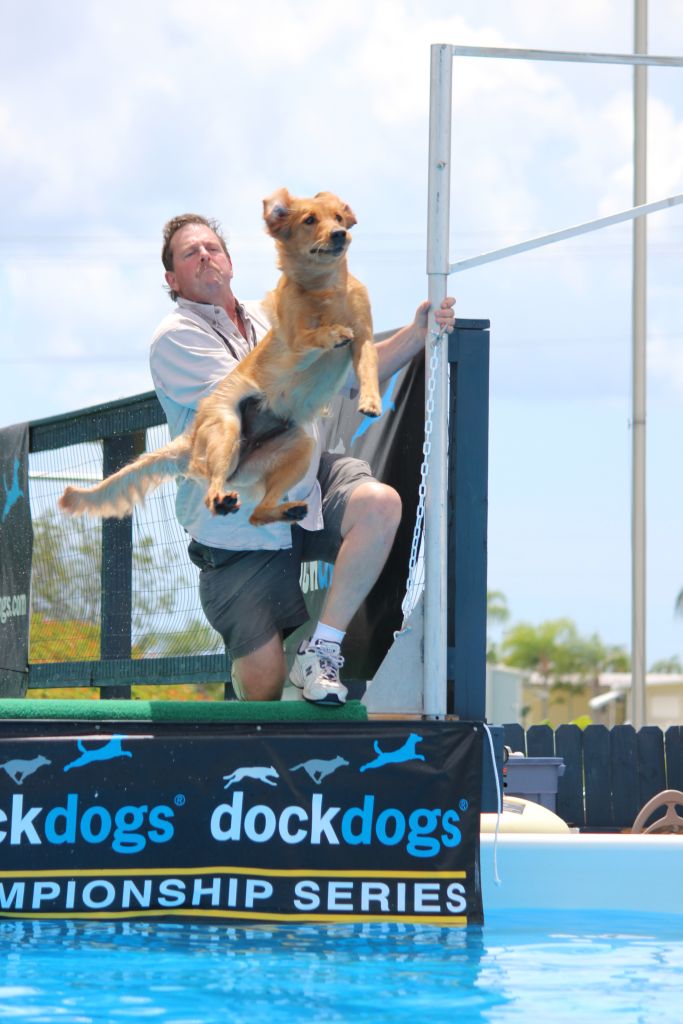 Stanley daughter HRCH UH Turbo Steam'n Twilight Dragon CDX MH50 HTHF QA2 WCX CCA VCX OD just passed her 50th master hunt test to be inducted into the Golden Retriever Hunt Test Hall of Fame.  Sharlie has also been a once in a lifetime dog for Pat and I and the backbone of the Turbo Retrievers breeding program.
Sharlie is our dog of a lifetime and dog who has taken Ron to new levels previously not achievable due to inexperience of the handler.  Sharlie could overcome Ron's early handler mistakes and sloppy handling, and do it her way to get the job done.  Now she makes the master and finished tests look easy.  Sharlie is the dog that you want to have around you in any situation in life as she is so good natured and socialized for nearly any situation.
Sharlie is the backbone of the Turbo Retrievers breeding stock after having three high powered litters with Boomer, Flash and Beau and has been quite the producer in the AKC and UKC.  Sharlie is the Highest Current Producing Bitch in the HRC for active goldens and is expected to exceed the All-time leader soon.  Sharlie received the QA2 title after an Amateur Jam at the 2016 GRNS in California.  Sharlie was also named the Central Florida Hunting Retriever Club "Carl Nock" Performance Dog of the Year for 2015.  In 2017, Sharlie achieved 50 master hunter passes to be inducted into the Golden Retriever Hunt Test Hall of Fame.
Sharlie was named after Ron's sister Sharon and father Charlie.  Sharlie just so happens to be the name of the Peerless Lake, Idaho's plesiosaurus commonly known as a twilight dragon.  We are truly blessed to have Sharlie as part of our family and the joy and raw talent that her offspring has provided. Sharlie's progress was very quick as she had a wonderful mentor in her early running mate HayLee.  Sharlie has become so diverse in her capabilities besides retrieving ducks, logging a 22' dock dive (First Place), dives 6' to the bottom of the pool to retrieve, and will retrieve a beer from the fridge on command.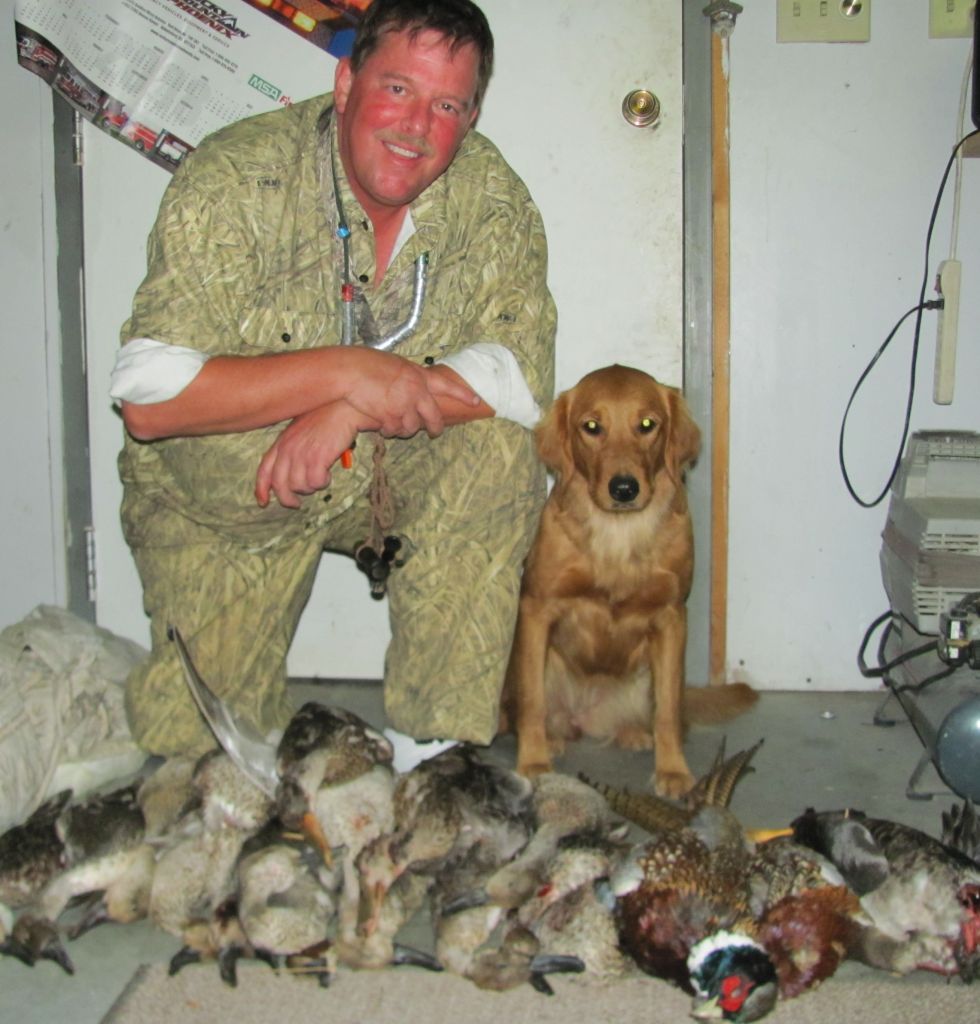 Sharlie has received:
| | |
| --- | --- |
| Companion Dog | 6 months |
|  Junior Hunter |  10 months |
|  Companion Dog Excellent |  13 months |
|  Senior Hunter   |   15 months |
|  Dock Diving 1st Place (22')  |  15 months  |
|  Working Certificate   |  23 months |
|  Working Certificate Excellent |  23 months  |
|  Master Hunter  |     26 months  |
|  First Field Trial Qual Jam **   |  2.5 years |
|   Hunt Retriever Championship |  2.5  years |
|   CCA      |   3.5 years |
|  VCX (pending)  |  3.5 years |
|   Outstanding Dam |  4.9 years |
|  All Age Qualifed ***  |  5.5 years |
|  QA2  |   7.5 years |
|  GR Hunt Test Hall of Fame |  8.2 years |
| | |