It's puppy time again and this video shows me starting to train my new puppy, Sparks.
I am teaching him in the presence of his food bowl and he is learning to work and ignore the food bowl which takes ALOT of impulse control for an 8 week old puppy. It shows that you can easily do this with persistence & patience and allowing the puppy to make the choice to ignore it without the use of compulsion or No reward markers, which I do not care to use. I show a sample of some of the early foundation exercises I am teaching Sparks.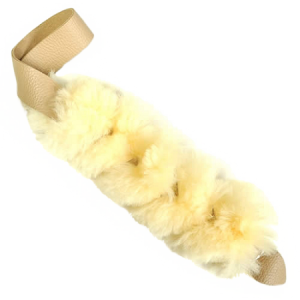 If you would like a fuzzy buddy like the one Janice is using in the video above  you can save $5.00 off  with Coupon Code: sparks0915
The fuzzy buddy is a great toy for puppies as it is quite soft while still being strong enough to stand up to tugging.