FTCH AFTCH FC AFC STROKER
Aug. 10, 87 – Oct. 20, 2001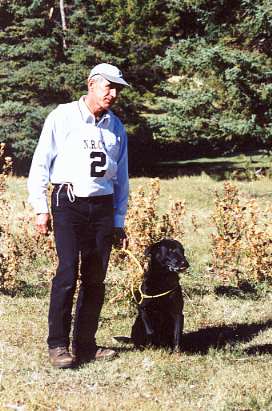 Stroker retired from competition at 12. 5 years. He was a finalist at the '98 Canadian Open National at age 11- with 84 dogs entered Stroker was in an elite group of only 9 dogs able to finish the trial. In his younger days he was a finalist at the American Amateur National Oklahoma.
Stroker's strongest suit was water blinds. He was consistently in the ribbons at the trials, and was a member of the double header club. One successful year, he won all-age stakes at three consecutive trial weekends. Stroker was always amateur trained and trailed by John.
We are fortunate to have a Stroker son TNT's Wild Thing, to carry on where Stroker left off.