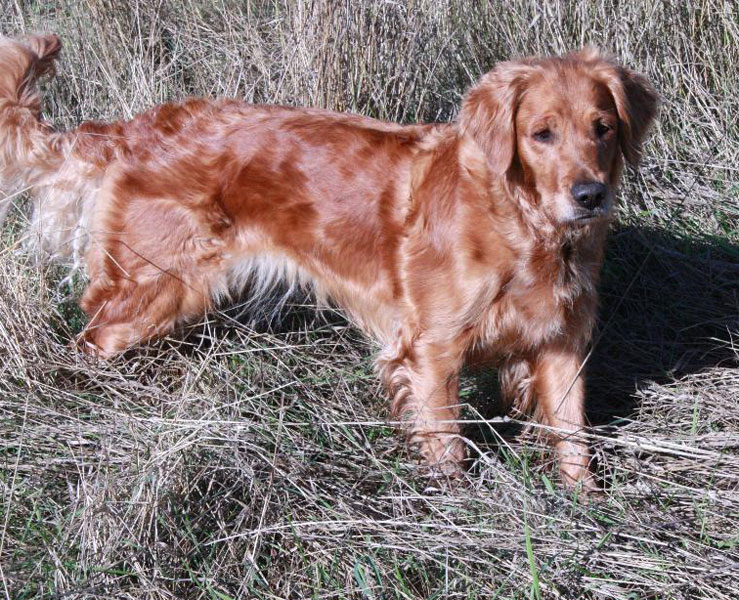 Once upon a time…. There was a wonderful Golden Retriever named Story aka Heads Up Away We Go  TD, CDX, WCX, SH ( TNT's Stanley Steamer X GoldNGuns Dynamite Diva).
Owned and loved by Sheila Kenny. Earned a HIT in Novice B, and a 199 ½ on her way to her CDX. Has the first leg of her UD and will carry on in Field and Tracking as well as Obedience. She has produced two lovely litters ( 5 the first time, and 10 in the second go at it) with pups already earning American and Canadian SH titles.
Story is full of steam ( like her dad Stanley) and loves to work. She is also a best friend and couch potato at home – and has a generous temperament with both dogs and people.