We registered our kennel name of choice TNT with the Canadian Kennel Club over 15 years ago. This means that no other dogs in Canada can be registered with TNT in the suffix or prefix of their name without our permission.
Many people ask……what does TNT stand for and why did you pick that name? We wanted something that was short, yet had impact and meant something powerful. As we all know TNT also is the abbreviation for dynamite, and thus our TNT Retrievers are dynamite dogs!TNT also stands for Top Notch Training, so it fits us well!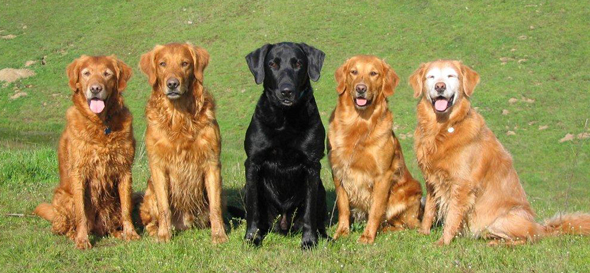 At TNT we do not breed litters and raise puppies ourselves. However, we do have such accomplished dogs that our males are highly sought after for stud services through-out the United States, Canada, and Europe. People wanting a puppy out of one of our males is welcome to contact me at tntkennels@telus.net for information on whom is breeding to our boys. I will send you the breeders information, and it is the breeder will screen you to see if you are a potential for owning one of their puppies. As our Retreivers are working dogs, and highly accomplished, most breeders prefer that their puppies get into homes where their puppies will get to train in hunt tests, field trials, agility, competition obedience, etc. Some go to avid hunting homes, but as a backyard pet our dogs are not always happy as they are bred to work and not sit at home and become a couch potatoe. Our males are Outstanding Sires….which means a number of their progeny have achieved working titles to earn them this status.
Our boys are health tested from head to toe to ensure we are breeding the soundest puppies possible. Our males have cleared hips, elbows, heart, eyes, thyroid,brucellosis, and PRA. Their eyes are tested every year to ensure no late on-set genetic diseases are taking hold.
Stanley and Gunner are still available for natural breeding. They also have frozen semen that is stored in both Oregon and BC. Frozen semen is also available on our legendary TNT's Explosion aka "Boomer". Please feel free to contact me at tntkennels@telus.net if you are interested in stud services and wish to review our breeding contract.