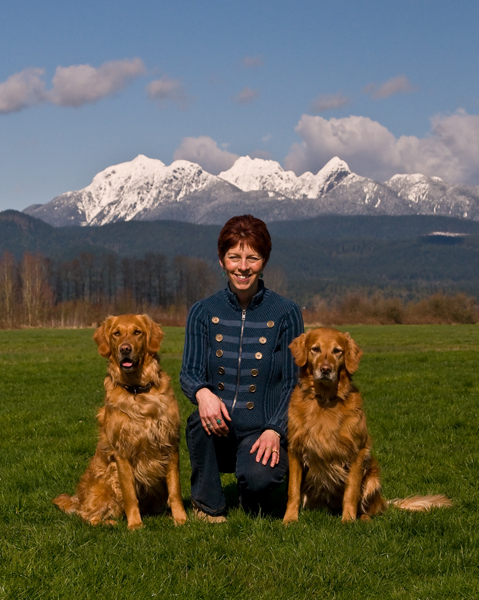 A Dynamite TNT weekend for Janice and her goldens, mother & daughter team:

Billie aka FTCH AFTCH MOTCH Tanbark's Orange Crush, OBHF, FDHF, MH Am. OTCH, UDX, OM1, OBHF*** and Raisin aka Am. OTCH, Cdn OTCH TNT's Run Raisin, UD,MO1, SH, WCX
On April 30 & May 1 – Billie earned 2 High in Trials and her daughter Raisin won the other two trials, taking all 4 High in Trials. Better yet, each dog earned a 200 score! Raisin from the Utility class and Billie from the Open B class.
This is Janice's 18th perfect 200 score. She has earned 200 scores with FIVE different dogs, in both the US & Canada, from the novice, open and utility classes.
Watch a Video of Raisin earning a HIT from her Open B round at WSOTC, WA