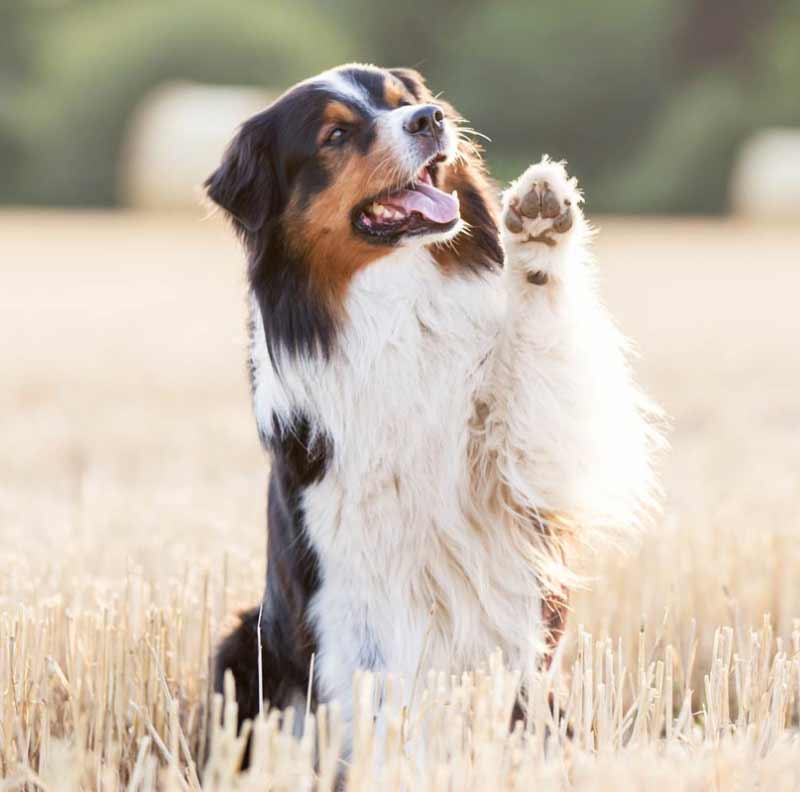 TRICK DOG CLASS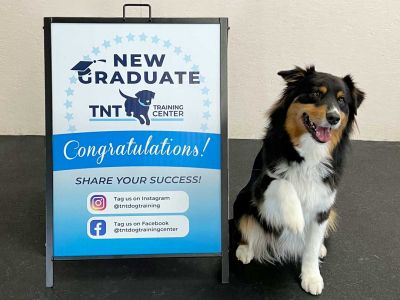 Trick dog, Cruze, shows off a wave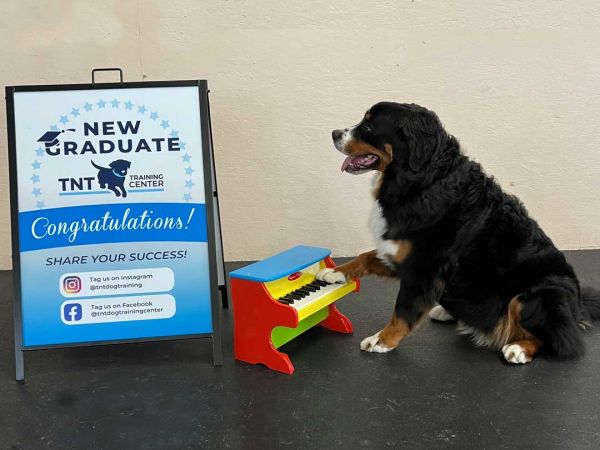 Trick dog, Piper, plays the piano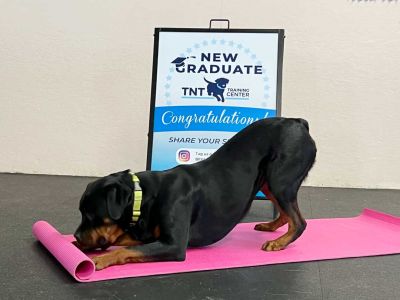 Trick dog, Sophie, shows off her downward dog
There's no prerequisite for this fun-filled class. As well as strengthening your relationship with your dog it helps teach them how to learn and problem solve. It's suitable for any age and training level and is great to help keep cognitive skills sharp in aging dogs.
Learn how to teach your dog a variety of fun tricks with our certified tricks instructor. Using positive reinforcement and marker training,  this game-based class will not only be useful for relationship-building with your dog, but you can also dazzle your friends and family by showing them what you learned! Teaching tricks is one way to help you become a better trainer overall as you develop crucial timing & communication skills through the process.
Many of the tricks double as fitness exercises. During the "sit pretty" and "saying your prayers" your dog is getting a great core workout strengthening both the abdominal and back muscles which will help prevent back injuries. Older and arthritic dogs use their core muscles to take stress off their hind and front legs.
The bow is a stretch that improves flexibility in the hips flexors, groin, shoulders and lower back muscles.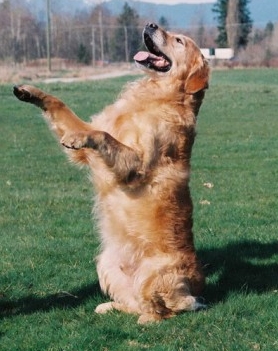 Earn Trick Dog Titles right in class!
Our trick classes are taught by a certified DMWYD Instructor & Evaluator, AKC Trick Dog Evaluator, DMWYD Fitness Instructor & Evaluator and AKC Fit Dog Instructor level 1 & 2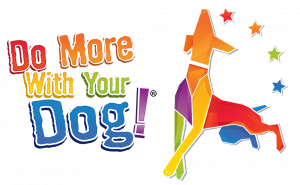 Do More With Your Dog – Trick Level Legend
N = Novice | I = Intermediate | A = Advanced | E = Expert
Hand-Target (N)
Paw Target (N)
Shake a Paw (I)
Wave (A)
Focus ( 6 sec.) (N)
Sit Pretty (I)
Chin Rest / Head Down (A)
Peek a Boo – Part 1 (N)
Intro to Marks / Disk
Say Prayers (A)
Balance Cookie  (N)
Ring Bell (N)
Peek a Boo (Part 2) (I)
Paws up on Object (N)
Send to Mark / Move up to Mark (I)
Easy Button (A)
Back up 5 feet (with chute (N) no chute (A))
Roll Over (I)
Sent to a Pedestal or Platform (N)
Leg weave (I)
Take a Bow (A)
Peak a Book – Part 3 Footsies  (A)
Barrel Race (I)
Play Dead (A)
Soccer / Push Ball (I)
Cover your eyes (E)
Figure 8's (through your legs) (I)
Lick
Barrel Role (A)
Tunnel (N)
Teeter (I)
Wobble Board (N)
Balance Beam (N)
Peanut (2 on (I) or 4 on (I)
Roll out Carpet (N)

Students may choose to have their dog tested at the end of class to try to earn  the CKC recognized title associated with that class level. An additional fee would apply.
This class teaches not only various tricks and techniques but also how to train your dog using a clicker.
Clickers help to accelerate the learning process for your dog. The precision of the clicking noise helps the dog know exactly what he is being rewarded for.  Your instructor will be gearing the class towards the AKC/CKC & Do More with your Dog Trick Dog Title requirements.
TNT has clickers available. They are $3 each or $5 with a wristband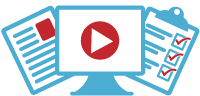 TNT TRAINING BONUS!
TNT Trick Dog Classes Include Online Access to Step-by-Step Homework Instructions with How-To Videos that reinforce in-class learning. 
Length:  5 week program, each class 1 hour in length (once a week for 5 weeks)
Price:  $215.00 + GST
Prerequisite:  None
Visit our Training F.A.Q.  for:  our refund policy, dog vaccination info,  what to do if you have to miss a class  etc.
Group classes are not appropriate for dogs that are fearful, anxious, have uncontrollable barking or lunge with aggression towards other dogs or people.   We suggest you seek out private training to get this under control prior to a group class.  We do not offer private lessons at TNT.
Tricks Class Schedule
Click on instructor name to see bio!
| Class | Instructor | Day | Time | Dates (Start date in bold) |
| --- | --- | --- | --- | --- |
| Level 1 & 2 | Kelly Thorburn | Mondays | 6:00 pm | Jan 15, 22, 29, Feb 5 & 12, 2024 |
In Progress Classes
These classes are no longer open for registration.
We leave them posted so students can check dates and times.
| Class | Instructor | Day | Time | Dates (Start date in bold) |
| --- | --- | --- | --- | --- |
| | | | | No classes in progress |
Dog Tricks Video Gallery
---
Watch instructor Kelly put her dog Rush through his paces as they practice for upcoming shows.
---
This is one of Kelly's student's pups demonstrating Say your Prayers – this puppy is only 4 months old!
Positive Training Methodology
TNT Training teaches using positive reinforcement and motivational methods. To help your dog understand what we are trying to teach them, we use food rewards. This method of teaching is proven to accelerate the learning process for dogs. The alternative to positive training, is to use compulsion and adversive methods and this type of training is not only old-fashioned and highly outdated, but also produces dogs that work out of fear and not because they "want" to. At TNT we want both yourselves AND your dogs to enjoy the learning and training process.