Support your clients by introducing them to a great way to learn positive training!
This jam-packed six week training course features 50 videos where I demo all the skills your client's puppy or dog will need to be a become a welcome member of thier family.
Vet Clinic Sign Up
Step 1:
Sign up for your free clinic account. You will get unrestricted access to TNT Training's Home School Online Training Program. Once you fill out this form  we will set up a user account for your clinic and create a personalized discount code for you to share with your clients. These will be sent via email.
Step 2:  Submit your clinic logo
We have created various flyers, web and social media graphics for the clinics who are taking part in our program. We will customize them with your clinic name and logo and email you the files.  If possible please submit your logo in a vector form such as a pdf file or a .ai or .eps. We also accept jpegs, and png files.
Upload your logo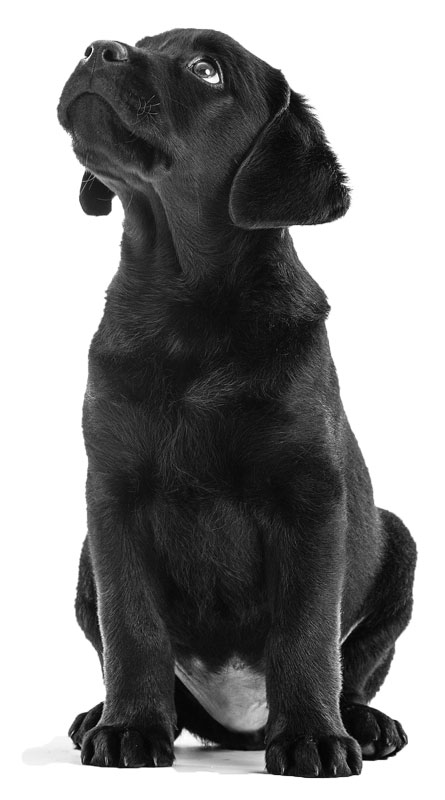 Customized Advertising Materials
To help promote both the course and your clinic we will be sending you 3 types of advertising media. One is a printable flyer that you can attach to your client's invoice and or stuff into their new puppy/dog take-home package. An image to post on your website and a social media image to get the word out via your Facebook page. Your clients will appreciate the discount you are providing them!
Check out our sample graphics below.  Remember we will customize the files with your logo and colour and send them via email.
Printable Flyer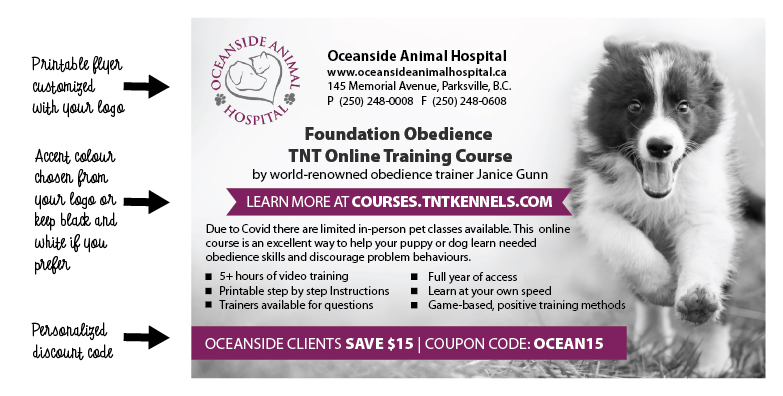 Social Media Post Graphic