We are pleased to congratulate winner Deb Seline in our DVD review contest. Deb's winning comment was on our Step by Step Training DVDs.
What I like are the small parts everything is broken into–and the tasks are not overwhelming. I use your videos for training all my girls, and I hope some day to be back in the ring earning their UDX because of the direction supplied from the DVDs.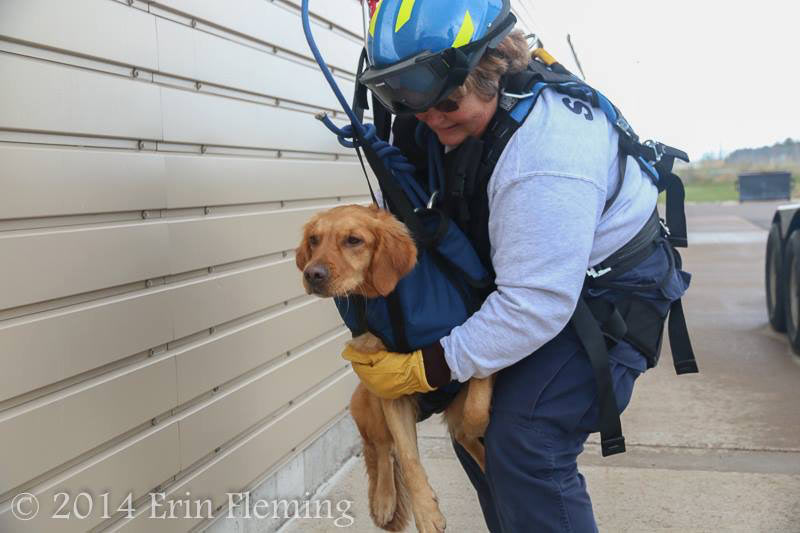 Deb has chosen Janice's "Relationship Building & Ring Entrance Skills" as her prize!
Deb is pictured to the right with her dog Skylight's Witness for the Prosecution JH WC (Bailey) at a recent Search and Rescue training.